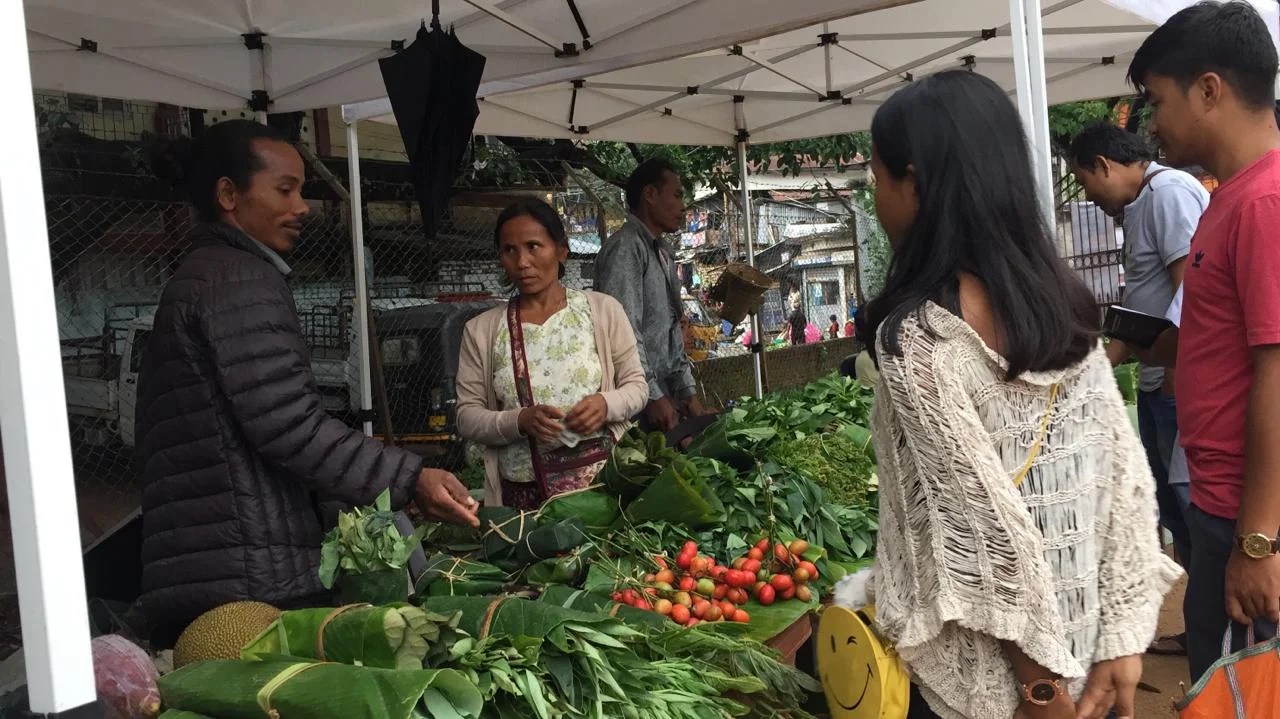 Farmers from four different communities of West Garo Hills on Friday assembled at the Police Parade Ground, Tura and participated in the monthly Aman A•Song (Mei-Ramew) Farmers' Market which was organised by the North East Slow Food and Agrobiodiversity Society (NESFAS).
Several local fruits, vegetables, wild edible plants and other food items were together brought by the four partner communities- Rangwalkamgre, Selbalgre, Tosekgre and Ganol Songma.
Members of Ganol Songma also took the opportunity to sell food like sticky rice, rice along with meat.
Grecina Ch. Marak, a farmer from Tosekgre, said, "We are happy to participate in this farmers' market as a PGS group." Another farmer from Rangwalkamgre, Poljeng Ch. Marak, said, "We are glad to be part of the event because we can sell all of our local vegetables which we cannot sell in the market. We hope our livelihood will be promoted through such events in the future."
Members of the NESFAS kitchen also showcased a few local cuisines like millet pancake with strawberry and chocolate sauce topping along with banana slices and juice made from the local available fruit 'Te pattang'.
Salrikrak D. Marak, a visitor, said, "This Farmers' Market will help us get local foods which are chemical free, fresh and healthy. I hope there are more stalls in the next edition." "I found vegetables and fruits which are usually not available in the local markets. So, I hope we can introduce these to everyone, especially the young crowd, through this initiative by NESFAS," Chukam R. Marak, another visitor, said.
 The market is an initiative that was started in April 2017 by NESFAS in Shillong and this is the second time in Tura, Garo Hills. Many more markets have been organized in the past in collaboration with other like-minded partner organizations and institutions. This activity aims to promote and generate awareness on Indigenous Food Systems and its contribution towards food sovereignty and nutrition.
Comments
comments