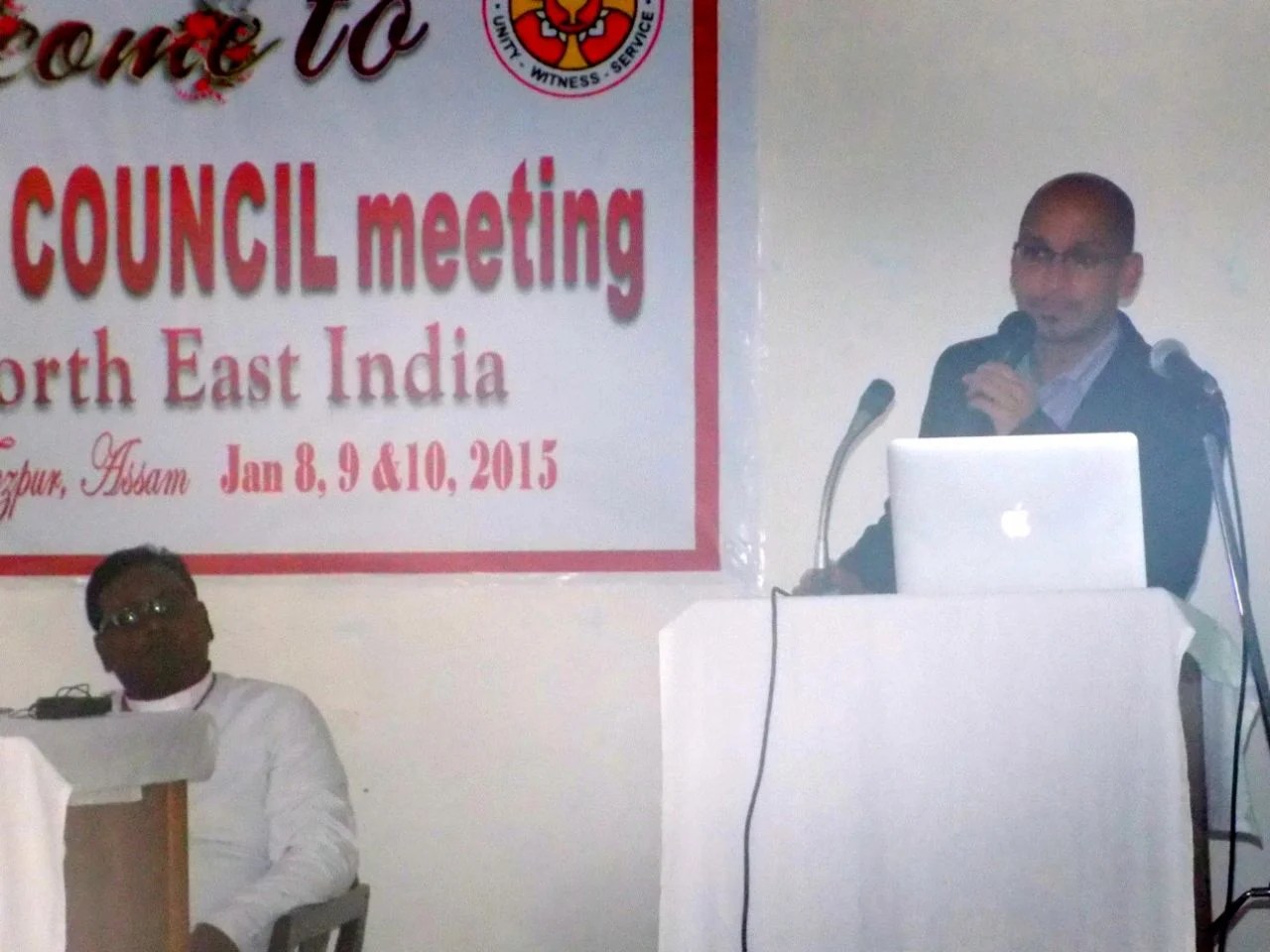 As NESFAS grows in strength in Meghalaya and fortifies its hold in Nagaland, we continuously make efforts to reach out to other states of the North East Region of India. A significant step in that direction was made with NESFAS's participation in the 21st Ordinary Diocesan Council meet at Tezpur, Assam. On the 8th of January 2012 the NESFAS team including Project Director, Mr Bibhudutta Sahu, Communication Associate Ms Raisa Daimary and Office Attendant Mr Markus Rani took part in the meet by holding a session on Planning & Development and its relevance for today. The team took the opportunity to orient the gathering about NESFAS and its activities and discussed the possibility of the Church playing an active part in the preservation of indigenous agrobiodiversity.
A significant outcome of the session was the decision taken to begin work towards making inroads for NESFAS into Assam in collaboration with the Church of North India. The CNI will help NESFAS identify and create a team of grassroots change agents who will carry out NESFAS activities in the region beginning with Tezpur.
Similarly NESFAS hopes to bring in the rest of the North Eastern states under its umbrella to make a larger and more lasting impact towards protecting the bio-cultural diversity of the region.
Comments
comments