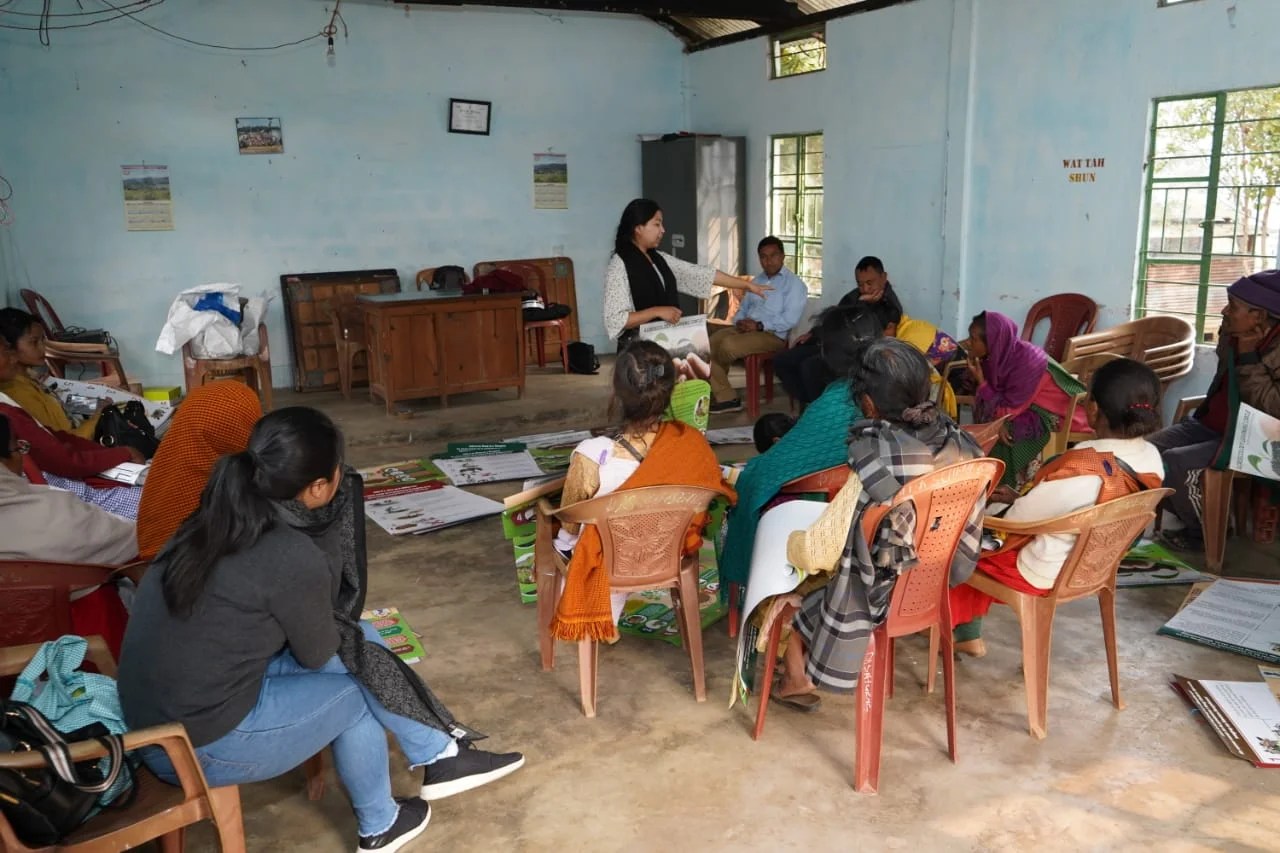 Custodian farmers from Jongksha and Umkhoi (partner communities of Social Service Centre) took part in an exchange visit to Khweng, Ri-Bhoi Agroecology Learning Circles (ALC) on February 20, 2020. Kong Ridian Syiem, Kong Rosilian Khymdeit and Bah Wosly Muktieh, members of the Khweng ALC, facilitated the exchange of knowledge.
Also, Kong Ridian and Kong Rosilian demonstrated how to make Berkeley compost at the start of the session. The composting unit was set up at the Khweng School Garden where teachers, community facilators and students of the school actively participate to maintain it. The prepared compost would be used in the school garden.
The custodian farmers then visited Ridian's home garden where she presented the result of the experiment on management of corm borer, locally known as 'niangriej'. She also demonstrated how roughly pounded rice grains or 'khaw pyrsit' could be used to control infestation.
Following the lunch break, a farmer-to-farmer discussion was held between the two groups. The concept of ALC was shared, posters of different ALC experiments was explained and distributed. There were discussions on increasing soil fertility and addressing different pests.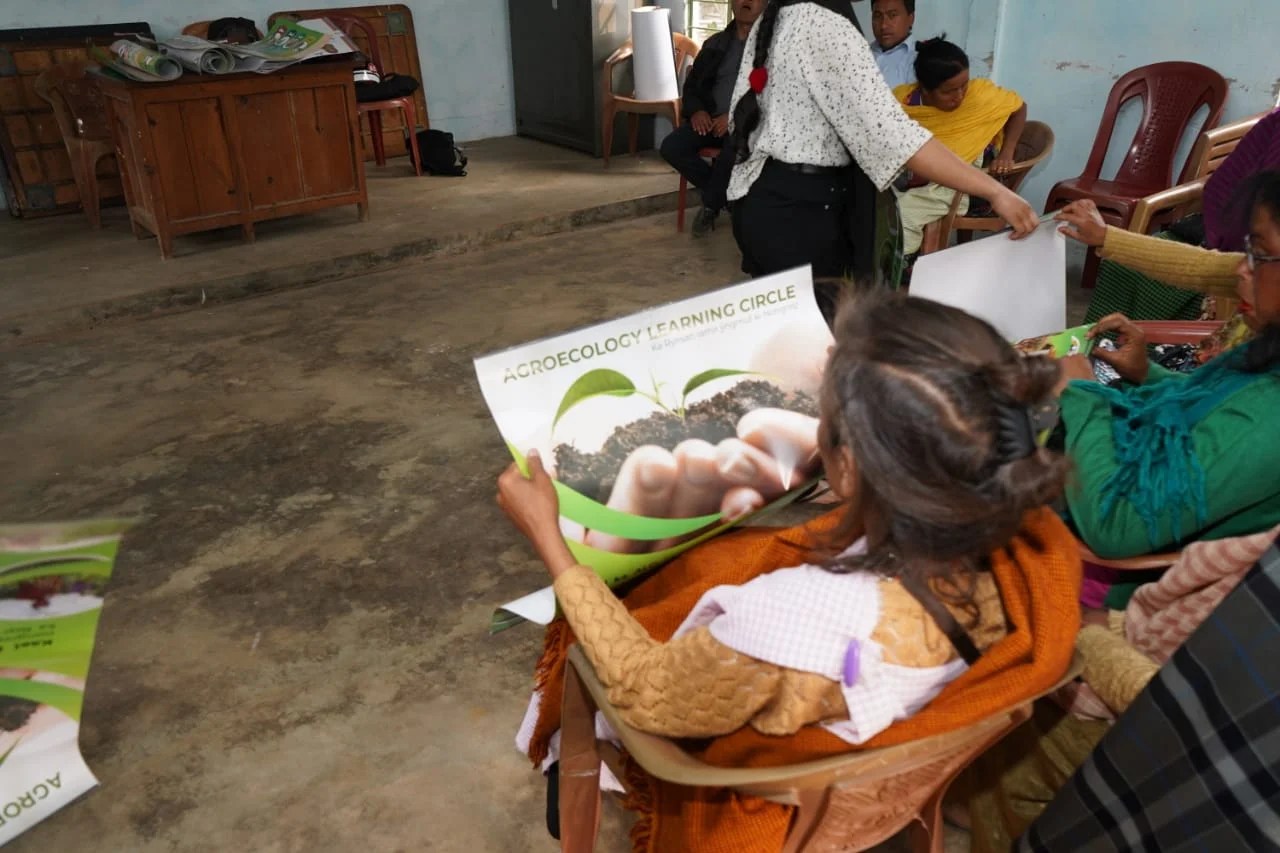 Custodian farmer Kong Phlona Nongpluh from Jongksha shared the method of preparation of biopesticides using plants for controlling May Beetle ('niañgbyrnai') that infects garlic crops. She said, "Farmers are inquisitive and their keen observation of the surrounding enable them to understand the environment better, like identifying plants that are least infected by pests and incorporating them for using as biopesticides for controlling pest infestation."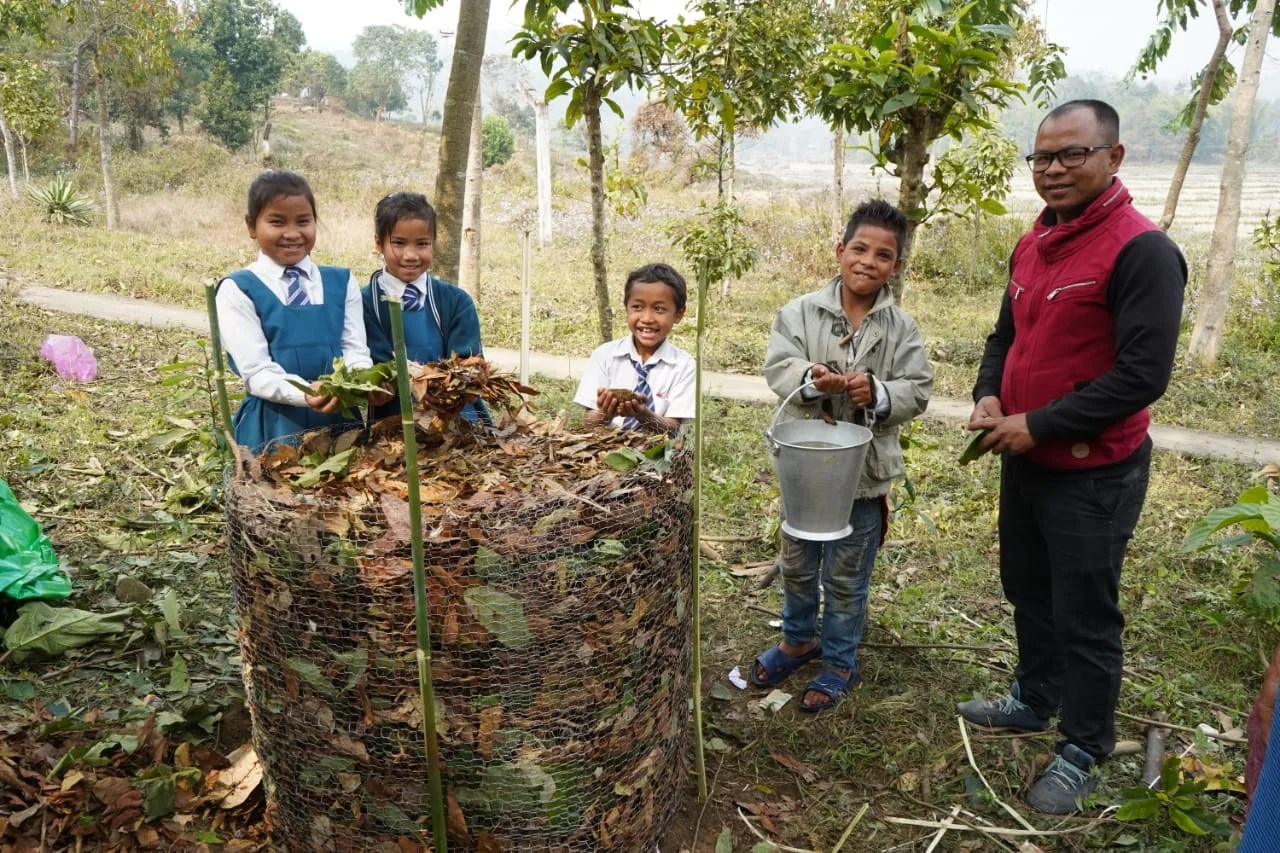 Comments
comments