A Thematic Panel "Innovations on community Forest Governance and Conservation" was organized by Procasur, in collaboration with NERCoRMP, Meghalaya, on the 28th May 2018 at NEHU.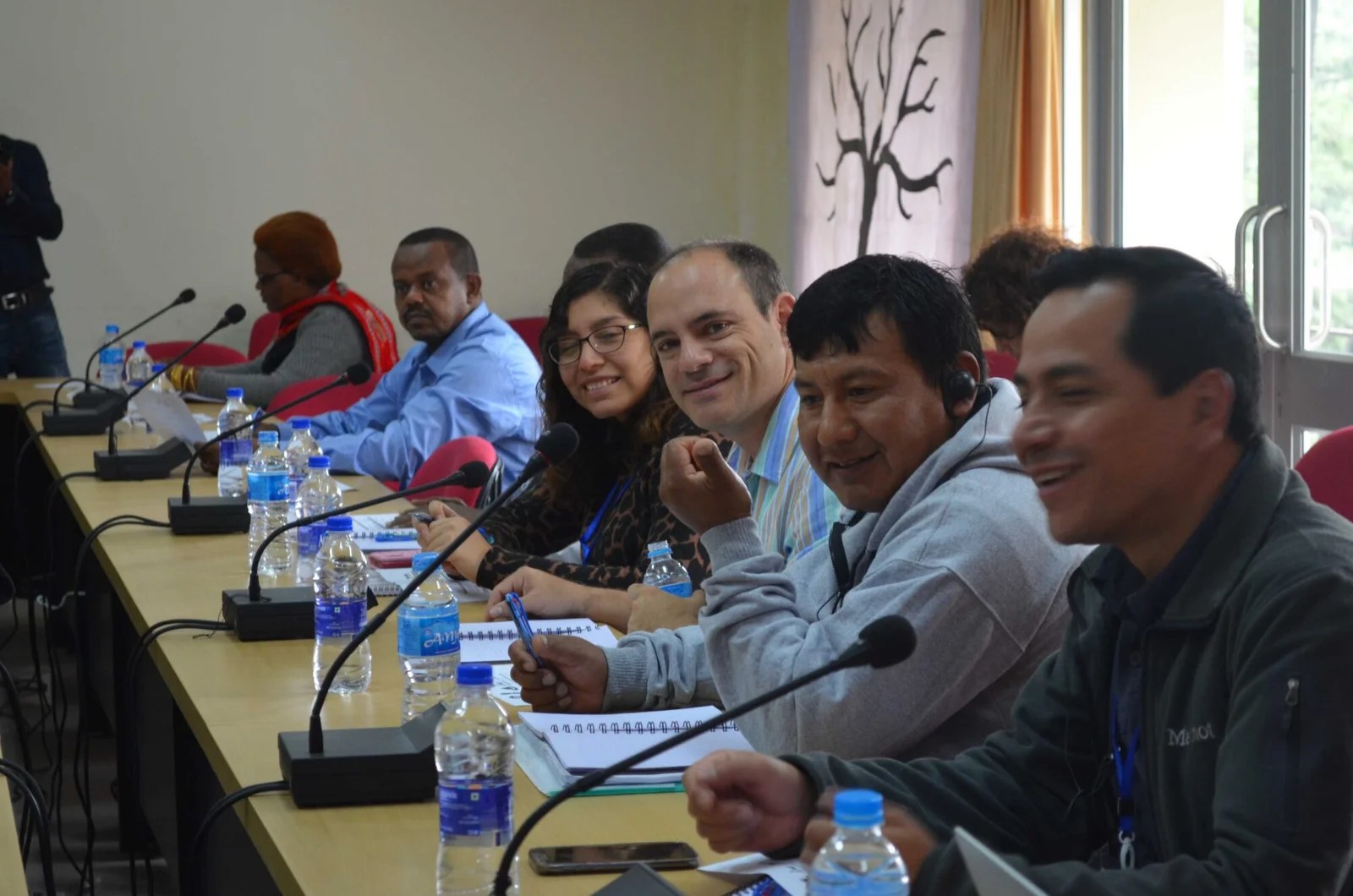 Dr. Carl O Rangad, Vice Chairman (Operations), NESFAS and Ms. Merrysha Nongrum, Associate, NESFAS, were part of the panelists in which they delivered presentations on "ITM 2015: A Glocal Innovation of the Indigenous Peoples" and "School Learning Garden" respectively. In this session, Procasur delegates from Sudan, Nepal, Kenya, Peru and more, were also present. Dr. Rangad shared "67 percent of the biodiversity of India lies in North East India. Besides being proud of this figure, there is also a lot of pressure for the people of North East India to maintain this biodiversity".
The programme kick-started with a welcome address by Dr. Vincent Darlong, Vice Chancellor, MLCU. In his welcome note, he also connected community-based forest management to jhum cultivation, which is a common agricultural practice of the people of Meghalaya. He said, "All jhum cycles end with festivals" and went on mentioning the various festivals and dances that the different ethnic groups in Meghalaya have for celebrating harvest seasons.
Ms. Patricia Mukhim, Editor, The Shillong Times; Activist; NESFAS Board Member also presented on the issue "Women and Forest Conservation and Importance of media in public education in Forest Conservation". In the presentation, she added that Meghalaya does not have a dedicated media agency or which talks about environmental conservation.
There were also two other presentations that were delivered at this thematic panel session. Prof. B. K. Tiwari, Dept. of Environmental Studies, NEHU, presented on the issue "Community-led Innovations in Shifting Cultivation in North East India" and Mr. B. B. Panda, Focal Point in India, Foundation for Ecological Security (FES) on the issue "Restore and strengthen Community-based Forest Management Institutions: the experience of FES in India".
There was also a screening of the Participatory Videos that were made by the young community members from West Garo Hills, East Khasi Hills, and Nagaland. NESFAS also featured a Mei-Ramew Weaves stall at the event.
Comments
comments