Children, youth, men and women of Mawmihthied, East Khasi Hills joined NESFAS and Chef Joel Basumatari during the cooking demonstration that was held today, October 30, 2019, in the Mawmihthied community durbar hall compound.
This capacity-building workshop was also followed by a community feast where everyone got the opportunity to taste the 6 dishes prepared by Chef Joel and 9 dishes prepared by the Mid-day Meal (MDM) cooks of Mawmihthied.
Joel Basumatri shares his comments for the day:
"Communities should have feasts, especially for children, so that they are gathered together to understand the food system of their own community and are aware of the local resources available".
The event saw the active participation of the community members. Chef Joel and the local cooks did their best to innovate interesting recipes with the locally available ingredients. We hope that through this demo the initiatives on Mid-Day meals in the local communities are strengthened by using local resources. This programme is also aimed at providing ideas for the local cooks (at home or institutions) to increase the diversity in the plates with interesting recipes.
Diana Kharakor, MDM cook said, "It was a privilege that I got this opportunity to be part of this workshop as I learned so much today."
Khrawkupar Lyndem, a community member of Mawmihthied said, "The food that I cook has always been simple. With interventions like these, I am learning more. Also, cooking local ingredients in different ways is not only tasty, but they are also nutritious".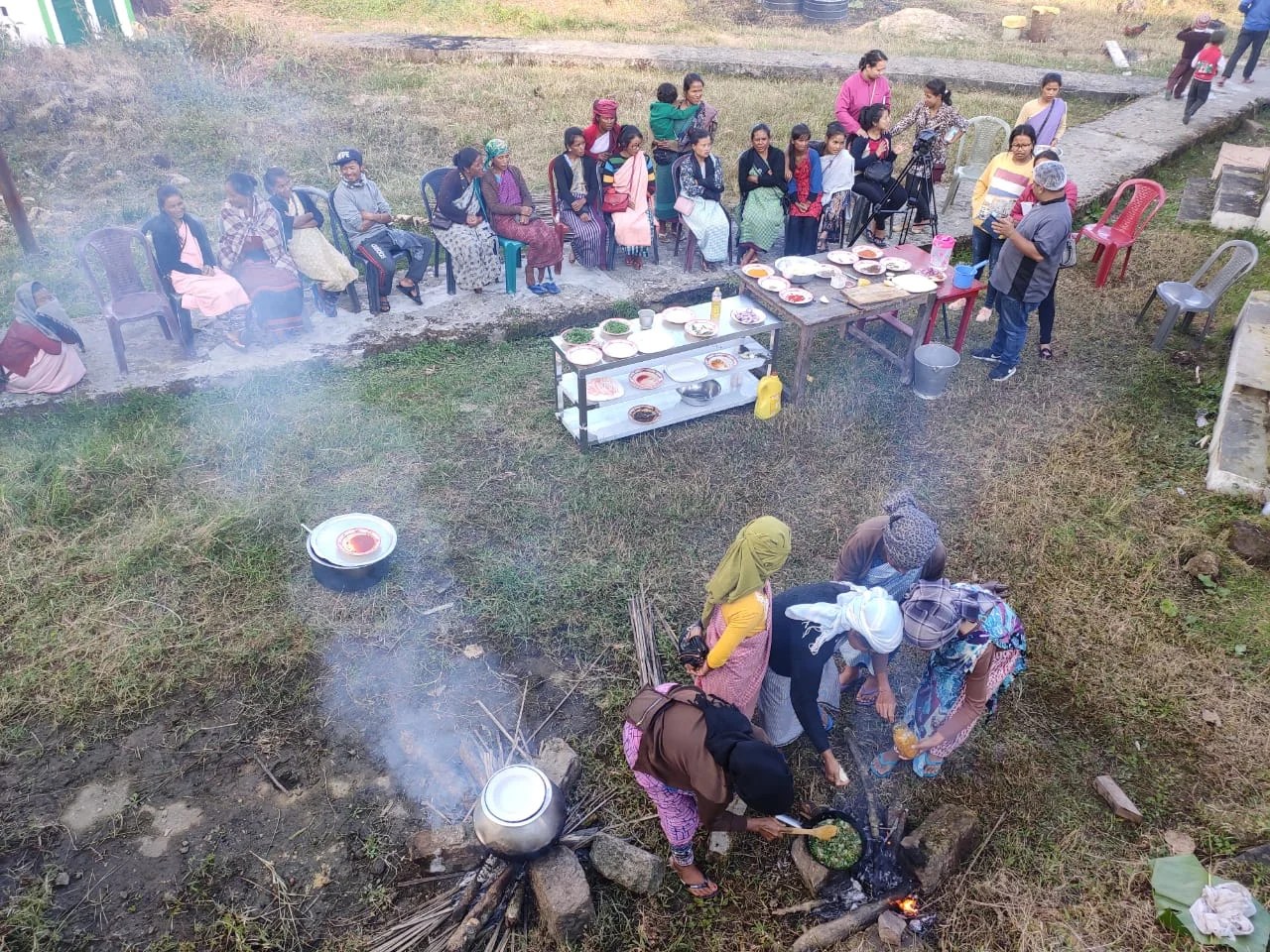 The cooking demonstration was held under the theme 'Enhancing nutritional diversity as a means of supplementing the mid-day meals (MDM) of primary school children using local resources' as part of the ongoing GIZ project.
Basumatari, a member of the Slow Foods Chefs' Alliance, holds a degree in Hospitality Management from Thames Valley University and also from the International Institute of Hotel Management (Kolkata). He has worked at the Crown Plaza London, Washington Mayfair, and the Oberoi Hotel in Mumbai.
Comments
comments