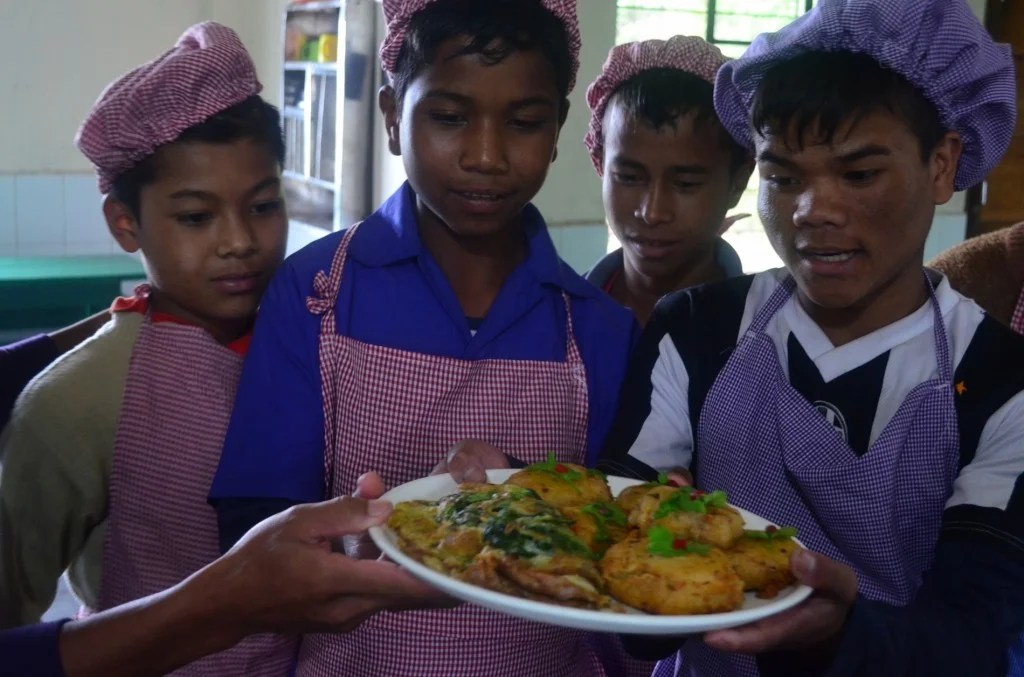 The third phase of the weekly cooking class programme initiated by NESFAS at William Lewis Boys' Home, Mawphlang, took off successfully on the 23rd of August despite the absence of the caretaker, the warden and of three of the boys registered for the course.
The menu that day featured omlette with baby spinach and potato chops with carrots beans and coriander leaves. So eight boys pulled their sleeves up and began with the basics of boiling potatoes; of how many minutes they take to cook and how much water was needed. In the veggie department, they were taught how to cut carrots and beans into thin slices.
Pride in their handy work was evident when they unanimously opted to save all
the potato chops for their home mates to taste; the omlette was, however, quickly gobbled up by the little chefs.
Following the class, Annelie Bernhart and Maximillian Manderscheid from Deutsche Gesellschaft für Internationale Zusammenarbeit (GIZ) GmbH (German Federal Enterprise for International Cooperation), who were also present at the cooking class programme, took the session outdoors. They were visiting with the aim to introduce organic farming to the already existing kitchen garden there.
One of the main focuses of the day was the reinstating of the use of the traditional Khasi Lunar Calendar. The team also spoke to the boys about the benefits of water management via the constructions of beds for rain water storage and distribution in the cultivated plot (kitchen Garden), which is about 1/10 of a hectare.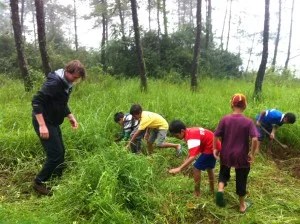 "The people are quick in understanding the mechanism, for they started making all the beds by themselves after a first sample plot shown by us," says Maxmillian.
The initiative by GIZ is a zero budget programme directed towards creating awareness on nutritional security, planting methods and water management – basically endorsing technical assistance to the communities. The team is targeting the involvement of local farmers and stakeholders in this activity.
Comments
comments