TIP & NESFAS PARTICIPATE AT THE 1st INTERNATIONAL AGROBIODIVERSITY CONGRESS (AIC) on SCIENCE, TECHNOLOGY, POLICY AND PARTNERSHIP
The  1st International Agrobiodiversity Congress (AIC) is underway from the 6th to 9th November 2016 in New Delhi, organised by the Indian Society of Plant Genetic Resources (ISPGR) and Bioversity International.
It is in collaboration with Indian Council of Agricultural Research (ICAR), Protection of Plant Varieties and Farmers' Right Authority (PPV&FRA) (Ministry of Agriculture and Farmers' Welfare), National Biodiversity Authority (Ministry of Environment, Forest and Climate Change), Trust for Advancement of Agricultural Science (TAAS), National Academy of Agricultural Sciences (NAAS), MS Swaminathan Research Foundation (MSSRF) and Asia –  Pacific Association of Agricultural Research Institutions (APAARI) along with many national and international sponsors.
The objective of the Congress is to provide a platform to all the stakeholders engaged in genetic resource conservation and management to deliberate on thematic issues of global importance, with major emphasis on the rational and effective use of agrobiodiversity for food, nutrition and environmental security. Invitees include scientists, students, farmers, as well as representatives from government, non-government organisations and industry which enabled them to share their research experiences for sustainable management and utilisation of agrobiodiversity.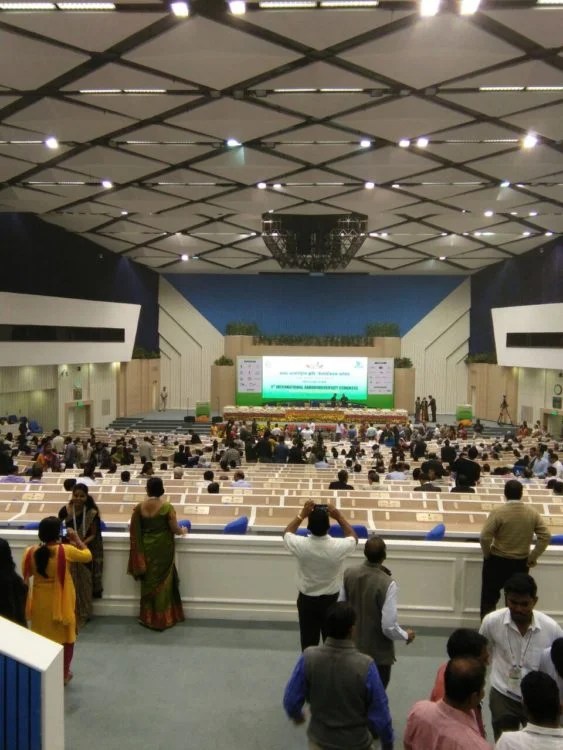 The main programs include keynote speeches by eminent speakers, thematic scientific papers and poster presentations with the hope to stimulate and provide extensive technical programme covering diverse themes around agrobiodiversity and informed technical discussion on all aspects of agrobiodiversity management and utilisation. There were also plenary, technical and satellite sessions on various topics, to name a few, Agrobiodiversity, Sustainable Development Goals (SDGs), Food, Nutrition and Environmental Security, Climate Change as an Opportunity for Agrobiodiversity Management (Organised by GIZ).
Dr Carl O Rangad (Vice Chairman, Operations, NESFAS) participated in the congress representing The Indigenous Partnership (TIP) and NESFAS. He presented an abstract of a study, which was also exhibited as a poster. The poster highlighted the change in the global phenomenon of Agrobiodiversity and Cultural Values that are under pressure, which was entitled "The Deceiving Taste: Agrobiodiversity and Cultural Values Under Pressure" a study done by Phrang Roy (Coordinator TIP, and R. Ellena, Reseach officer, TIP, Rome).
The study was conducted among the Khasi people of Meghalaya, Northeast India, and explored key elements of agrobiodiversity use and food selection, with the main focus on wild edible plants (WEP) as a contribution to nutrition. The study also depicted the challenges among the Indigenous Peoples, occurring in the present world with the advent of commercialised processed foods versus traditional food systems. According to the study, in order to reaffirm Indigenous Peoples' (IP) culinary identity, food sovereignty and food security, it is important to build public health programs for IP using their local food resources, especially wild edible plants.
Comments
comments