On 15th April 2017 NESFAS held a storytelling workshop 'Finding New Heroes' which aimed at empowering the youth to share the stories of local voices to global audiences.
The workshop, facilitated by UK-based filmmaker Rani Khanna, trained 20 Mass Communications students from St. Anthony's College, Shillong in identifying stories that resonate to an international audience while giving a voice to local Khasi people.
The objective was for students to find out themes/issues important to them and to be able to translate that into a character-based storyline relevant for those who have never been to Meghalaya can learn from and relate to.
Students started by introducing themselves to the room while holding an object that symbolised their culture. Among them were photos, traditional jewellery, and – of course – some Kwai.
The students also shared folk stories of their childhood, followed by a discussion about the messages conveyed in those same stories. One of the tales told by a pupil raised a debate on whether money can buy happiness, to which a student claimed, "It is better to cry while sitting in your own private jet than on an old stool." The controversial comment sparked disagreement among the youngsters, as most gave more importance to things such as family, vocation, and empathy.
Some interesting topics identified and shared by the students included promotion of traditional foods, a farmer's life, Phawar (couplets, which are issues they felt are closely linked to their culture.
Miss Khanna also told the students about the importance of listening for a storyteller. "Listening is an art form. Not many people have that gift," she said.
A series of clips from different films were screened to provide a better understanding of a good story and how to tell it in an engaging way, with emotion being the key factor for a good storyline.
She said, "Emotion is really important in a story. Anyone can relate and connect to emotions, not matter where in the world they are from. People do not keep words and ideas in mind. They keep emotions."
Holding to that thought, students shared personal stories of struggle and achievement, touching on important topics for the youth of Meghalaya such as teenage pregnancy, drug abuse and gender equality. The environment and the village life also played important roles in the discussion, as students believed it was an important part of their culture which they would like others to learn about.
BRAINSTORMING SESSION
Rani shared, "The students did come up with some insightful ideas which helped me understand their concerns and what is important to them about Khasi identity and culture, and we managed to learn and have fun in the process, which is paramount to a workshop".
The overall session exchanged dialogues about the gifts of the indigenous peoples, from the perspective of young people who want to contribute and share what they think and believe is important to represent their world and identity, and also what stories do they want to see and imagine, to build a bridge between the Indigenous people and the rest of the world and to convey the wisdom and knowledge of the Indigenous people.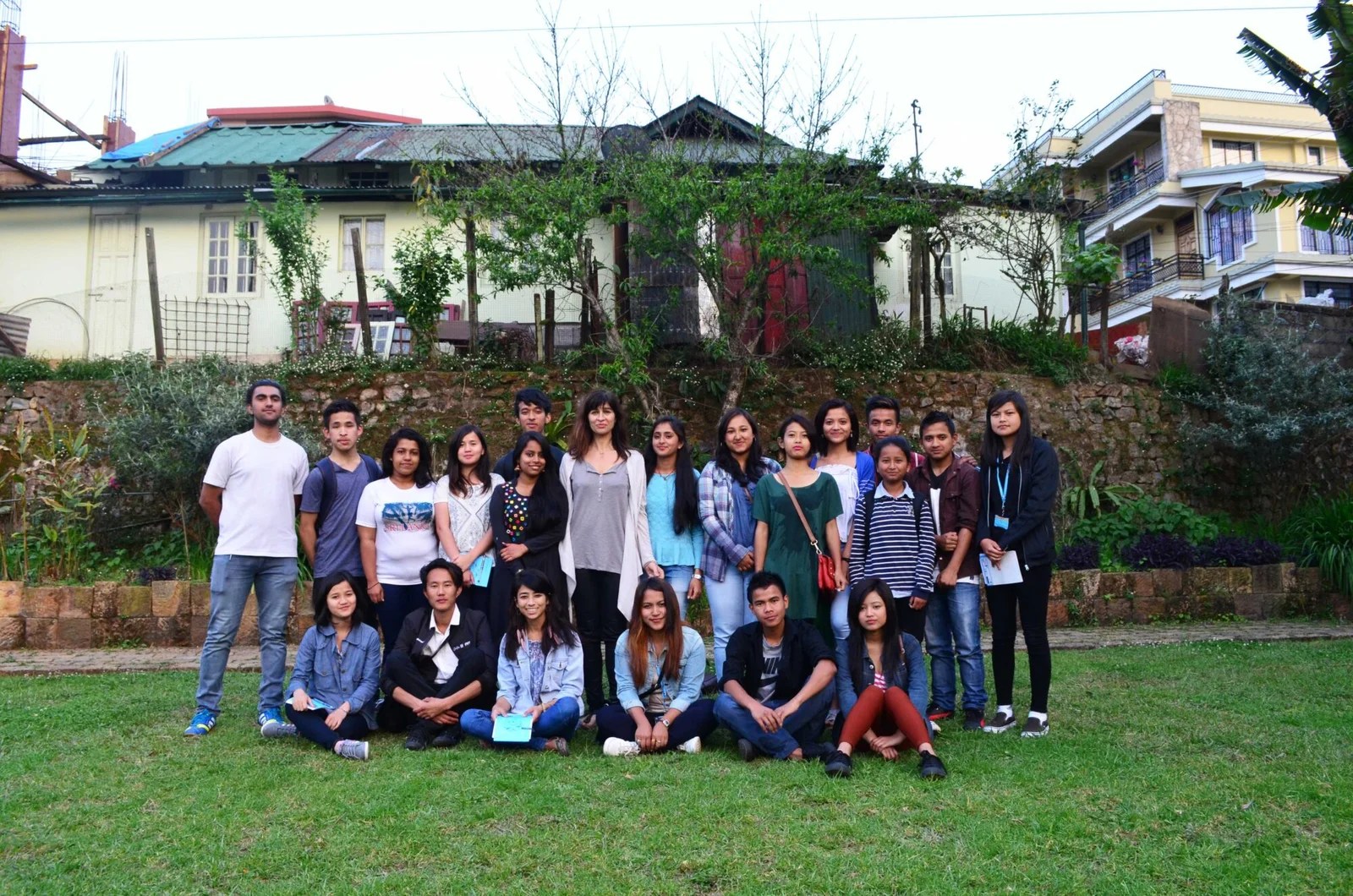 Comments
comments