The NESFAS team in West Garo Hills district held a Food Festival on Mid Day Meals on Tuesday at the Megonggre S.S.A L.P. school, West Garo Hills. Deputy Commissioner of the district Ram Singh graced the occasion with his presence and took part in the agrobiodiversity walk that took place in the morning.
He said, "Garo Hills has the richest diversity despite that women and school-going children suffer from anaemia if consumption of traditional food is enhance this can be soon reduced but also used of cooking soda should be reduced because it inhibits the absorption of  iron if traditional 'Karchi' is continue to be use like forefathers it will to some extent   reduced nutrient loss of food."
Around 40 students, from three school, participated in the ABD walk and identified 15 species of food plants within 100 meters of walking. Ram Singh also participated during ABD walk and collected wild edibles from Megonggre community to motivate cooks to use local resources as a part of the mid-day meal in school.
Cooks from Ganol Songma and Ganol Apal, brought in fresh produce to the competition to incorporate them in the MDM. They also collected wild edibles from Megonggre community. The cooks strategically planned the recipes within a short time to cook so as to implement in future for mid-meal menu to enhance nutrition in school using local resources during the programme.
The cooks as a part of the food safety and hygiene used basic safety tools like gloves and head gear which shows that the training during cooking demonstration is followed. Within two and a half hours, the cooks completed all the recipes and cooking. Ganol Songma cooks managed to cook eight types of food items, where as cooks from Ganol Apal cooked six. On the other hand, cooks from Megonggre  cooked seven food items.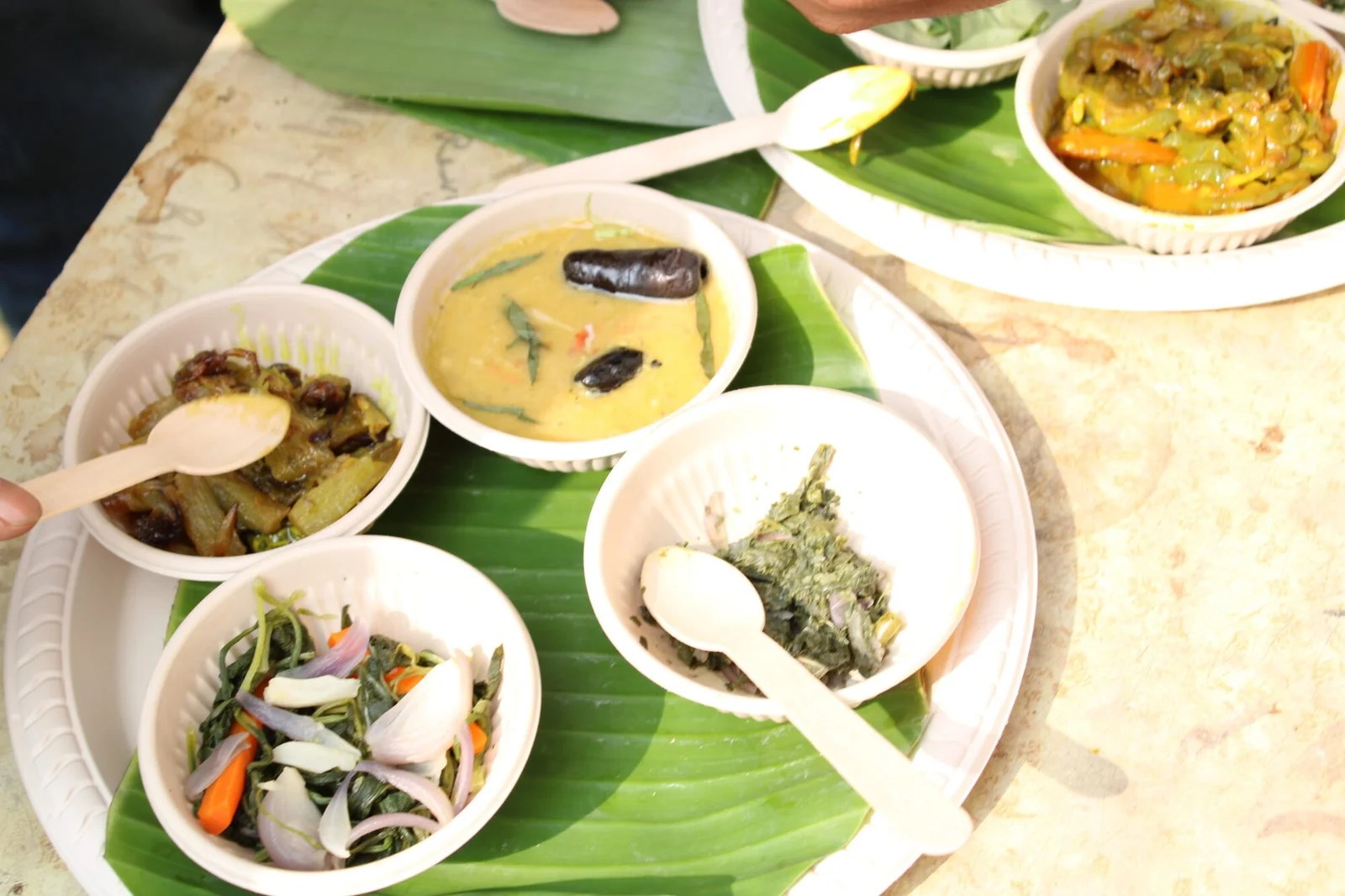 Dr Meril N Sangma (NESFAS board member) and Chenxiang Marak (NESFAS associate) judged the competition and awareded the first prize to Halitha A Sangma cook of Ganol Songma L.P. School.
Comments
comments