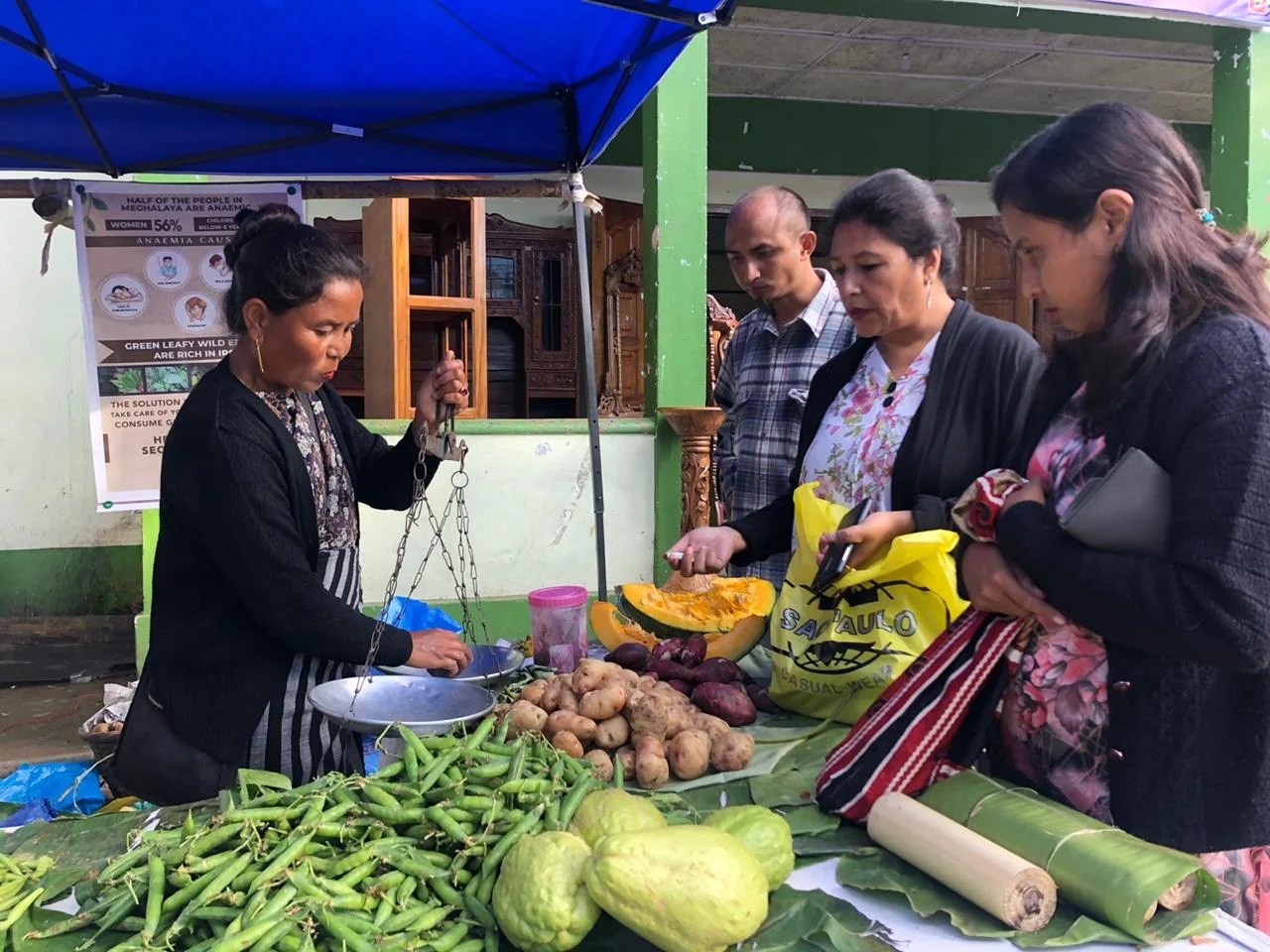 The North East Slow Food and Agrobiodiversity Society (NESFAS) hosted its monthly Mei-Ramew Farmers' Market at All Saints Hall, IGP, Shillong. The market showcased and sold various chemical-free produce, wild edible plants, and plants that were cultivated from five communities of Meghalaya. The five communities include Madanrtiang (Ri-Bhoi district), Nongwah, Pashang, Mawkma and Nongtraw (East Khasi Hills).
Anita Lamare, a custodian farmer from Madartiang, said, "It is always a great opportunity for us to take part in any of the events that are organized by NESFAS. But most importantly, we have gained more knowledge and information on how to work side-by-side in the city and the community as well." She added, "I now know how to sell my vegetables at a reasonable price to the customers compared to the previous times I sold my goods."
Apart from the vegetable stalls, the NESFAS Kitchen also set up a food stall where they sold pumpkin and fish cake, pan-fried chicken with wild edible salads and tomato salsa. On the other hand, community members from Madanrtiang served freshly minted Putharo with a pork-topping at the same counter. The other vegetable stalls also sold local snacks like pukhleiñ, pudoh, etc.
Michael Star, a visiting tourist from Florida (USA) who stopped by the market, said, "I have been in Shillong for a while now and all I have been doing was trying out all the local cuisines. So, today has been about trying out as many local snacks as possible under one roof, all thanks to NESFAS."
Comments
comments