NESFAS participated at the North East Innovators Meet and Technology Innovation Entrepreneurship (TIE) Expo 2019, from the 28th February to 2nd March 2019, at NEHU Convocation Hall, Shillong. The event was organized to mark the occasion of National Science Day on 28th February.
The event was organized by the State Council of Science, Technology & Environment (SCSTE), Meghalaya in Collaboration with the North Eastern Council, Meghalaya Basin Development Authority, Bio-Resource Development Centre and National Innovation Foundation – India.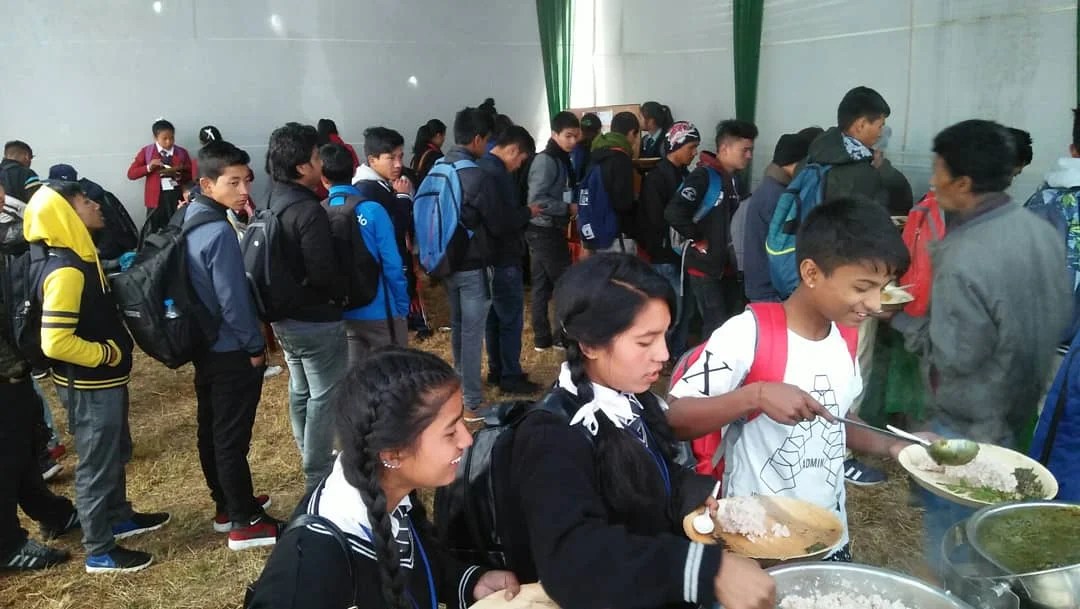 NESFAS received the opportunity to have a stall that showcased and promoted the Mei-Ramew Weaves, and local products like millets and honey.
NESFAS also invited members of the NESFAS Cooks Alliance from partner communities, namely Khweng and Liarsluid Ri-Bhoi, and Darichikgre, West Garo Hills to prepare food for the delegates and participants at the event.
This became an important initiative to showcase and promote the indigenous foods of the region to a wider audience from across the country.
The members who were part of this initiative include:
Prithing T sangma, Darichikgre, West Garo Hills
Henry G Momin, Darichikgre, West Garo Hills
Ebanjelyne Sohshen, Liarsluid, ri-Bhoi
Dial Muktieh, Khweng Ri-Bhoi
Anaster Diengdoh, Khweng Ri-Bhoi
Plantina Mujai, Khweng Ri-Bhoi
Mington Lyngdoh, Khweng Ri-Bhoi
Monmon Khymdeit, Khweng Ri-Bhoi
The dishes prepared include:
For the 28th Feb 2019
Ja khaw Khasi– Indigenous Khasi rice
Dai– Dal
Pathaw bad nei ïong– Pumpkin with black sesame seeds
Jhur khleh (jamyrdoh, nei lieh,sohsaw)– Salad made with Chameleon Plant, perilla seeds and tomato
Chutney ktung tyndong– Fermented fish chutney
Jatira– Wild edible plant
Chicken dish from Garo Hills
For the 1st March 2019
Ja khaw Khasi– Indigenous Khasi rice
Dai– Dal
Lungsiej sdieh trykhong– Fried bamboo shoot
Jhur khleh (Pashor bad nei lieh)– Salad made with banana stem and perilla seeds
Chutney dhania– Coriander chutney
Kynbat maloi bad soh saw– Wild edible 'kynbat maloi' with tomato
Fish curry with mint from Garo Hills
For 2nd March 2019
Ja khaw Khasi– Indigenous Khasi rice
Dai– Dal
Rymbai shyieng– Beans
Chutney pudina– Mint chutney
Doh syiar tyrkhong– Smoked chicken
Jatira, sohsaw bad nei lieh– Wild edible 'jatira' with tomato and perilla seeds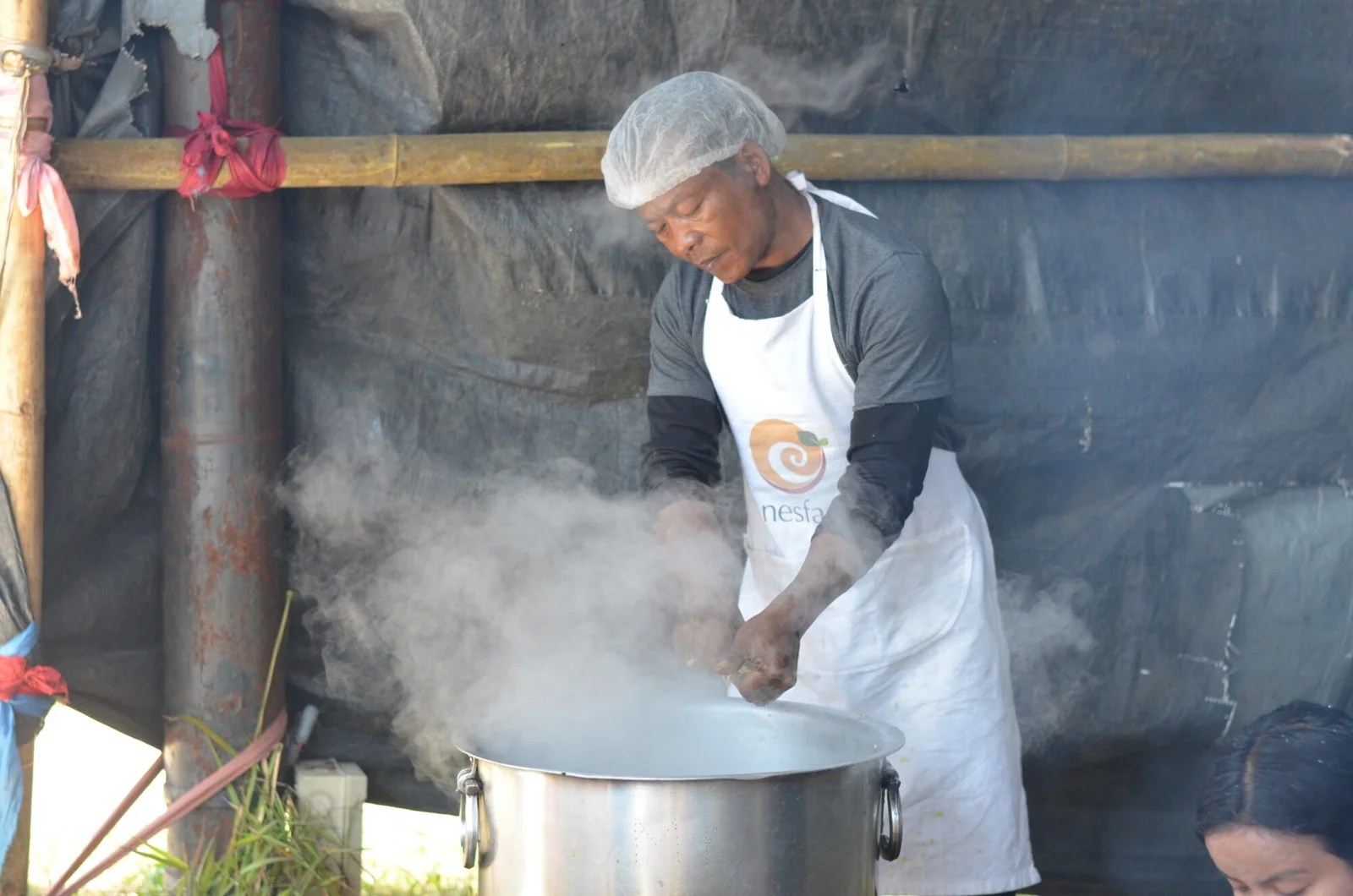 Comments
comments