This year, for World Environment Day, NESFAS' partner communities organized different activities to celebrate this auspicious event. The focus of most of the activities led by the communities is to "Beat Plastic Pollution" in order to "Save Our Soils". NESFAS has been constantly working on soil health for the past few years and WED 2018 aimed at addressing this issue, especially in different schools and among the school children affiliated with NESFAS.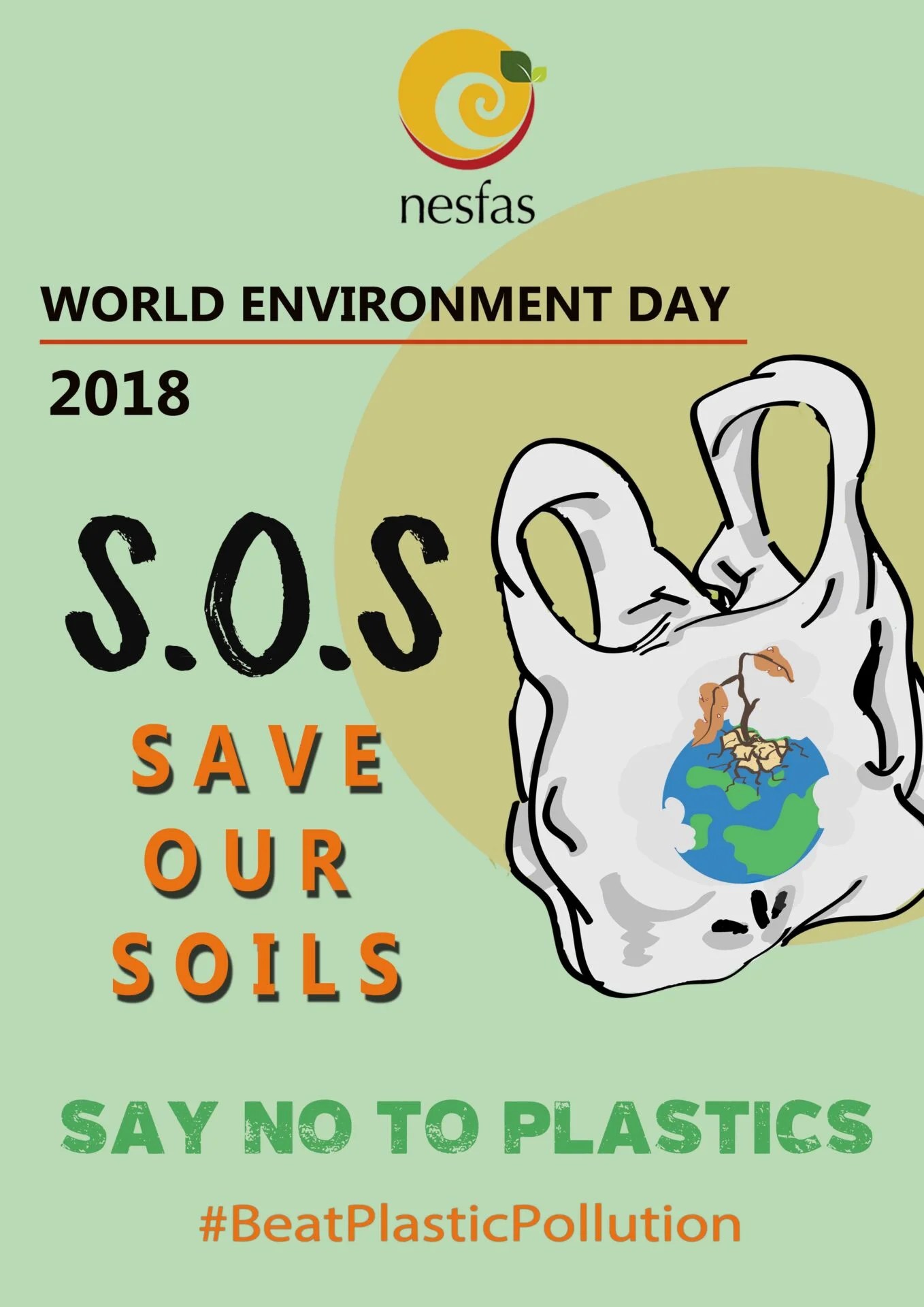 A drawing and painting competition directing creativity to "Beat Plastic Pollution" was organized at Fr.Henry Frassy M. Sec School, Chandigre, West Garo Hills for this occasion.
In Nongtraw Village, East Khasi Hills, the community hosted delegates from various regions of India for a Farmers' Trip and commemorated WED 2018 by developing a pledge to "Save Our Soils".
Students of Samanong LP School in West Jaiñtia Hills and Dewlieh LP/UP School, East Khasi Hills created several decorative items such as flowers, flower pots, cushions/pillows and planting bags out of discarded plastic material and their creativity was used for a cause.
The Social Service Centre (SSC) Shillong, NESFAS' partner, also conducted an awareness programme on combating plastic pollution, among the schools in Jongksha, East Khasi Hills.
Laitsohpliah RC/LP UP School at Laitsohpliah Village, East Khasi Hills Meghalaya successfully organized a 'Phawar' (couplet in English) competition and the school children showcased their best as they composed the best rhymes on the theme "Save Our Soils".
Comments
comments