Tubers and other root vegetables have been a part of our diet, culture and folklore for aeons.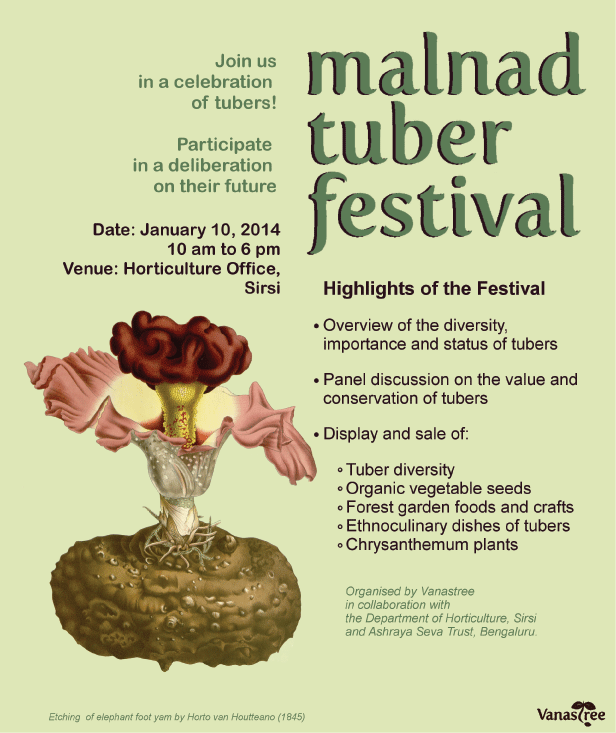 They include both domestic and wild species that have pride of place in our cuisine. Some common root crops include Colocasia (Arbi), Dioscorea (Yam), Sweet Potato,
Elephant Foot Yam, Turmeric, Ginger, Cochin Ginger, Carrot, Beet and of course the ubiquitous potato.
Native tubers, like millets, are becoming a forgotten food with their nutritive and medicinal worth being sidelined. There is a need to recognise this and promote a community based conservation initiative that encourages people to grow, eat and protect tubers as part of our food security strategy.
It is for this that this festival is being held.
Comments
comments