'Krai' (In local Khasi language) or Millets are heritage food of the indigenous people and over the years, NESFAS has been trying to revive its production. According to the inhabitants of Nongtraw, East Khasi Hills, Meghalaya, millet used to be a primary element in the Khasi diet as it provided them with an essential variety of nutrients. Until 1973, each household in the village used to yield about 500 kg per year.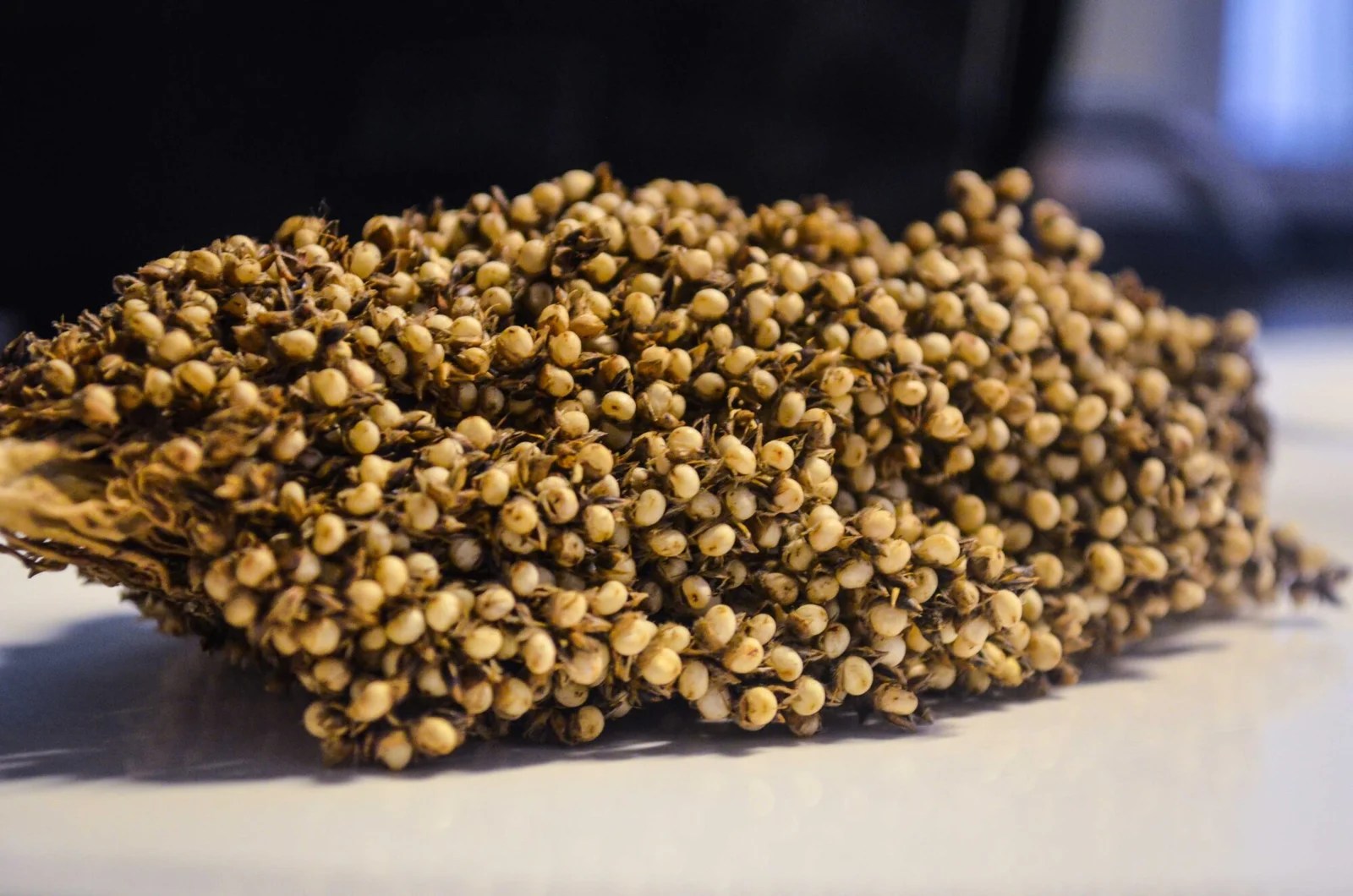 According to Kong Bibbiana Ranee, a custodian farmer from Nongtraw village, all millet varieties are equally good in terms of climate adaptation, taste, or yield quality.
With rice becoming increasingly expensive, the community felt the need to increase the cultivation of millet, since it served as an essential crop for their forefathers in the bygone days. Krai is cultivated in shifting cultivation (jhum) fields in Nongtraw. Before they cultivate, blessings are asked for from the heavenly father – a ritual that has been passed on to them by their elders. Till date, they follow such processes, as they believe this has helped them in the yield.
In Nongtraw village, Khatarshnong, Meghalaya, the annual Millet Festival is traditionally celebrated by millet growing communities of the area. The festival was almost forgotten with the decline in the production of the crop. By 2010 only two families grew millet until the first food festival organized by the Indigenous Partnership for Agrobiodiversity and Food Sovereignty, where the participating communities decided to revive the crop.
Suklin Dohling and Lamphrang Diengdoh from Nongtraw community, East Khasi Hills District, Meghalaya received a brief training on marketing process and strategy on the 11th January 2018 at NESFAS Headquarters. They are members of the Nongtraw Multipurpose and Marketing Co-operative Society. NESFAS Sr. Associate of Livelihood Initiatives; Mr. Janak Preet Singh guides them in making a final product to be ready to be sold in the market.
The training concentrated on packaging and labeling of two local products and adding social value to it; finger millet and adlay millet (commonly known as job's tears). Some of the core components that were discussed include hygiene, packaging, labeling, and costing. How can they make a product presentable and ready for the market are main concerns, and this will eventually contribute in reviving the consumption and production, as well as sales of the local food products from our region. This small initiative is just the beginning, and our next workshop will take place with more youth participation, and the training will be led by Lamphrang and Sulkin itself under the guidance of Janak.
NESFAS team has already carried out this mini-experiment when Pius Ranee represented Meghalaya at the "Organics and Millets 2017 International Trade Fair". Now, this process is going to be carried forward by the communities itself, starting with Nongtraw's Co-operative Society, which is an initiative of the indigenous youth from the community.
These Millets, packed with innovative tested recipes attached in presentable pouches, will be sold in the upcoming ''Organics and Millets 2018: International Trade Fair" in Bangalore.
With this, NESFAS is venturing into creating income opportunities and encourage entrepreneurship amongst the women and youth in the local communities.
Millets: The Super Food
All types of millet are very high in fibre and minerals that make them one of the healthiest cereals. In comparison with rice, Iron content in millet is 5 times higher and calcium content is 30 times higher. This is why millets provide a perfect solution to malnutrition, which affects a majority of the Indian population. Besides, millet helps to prevent and cure modern lifestyle diseases such as diabetes, high blood pressure and high cholesterol.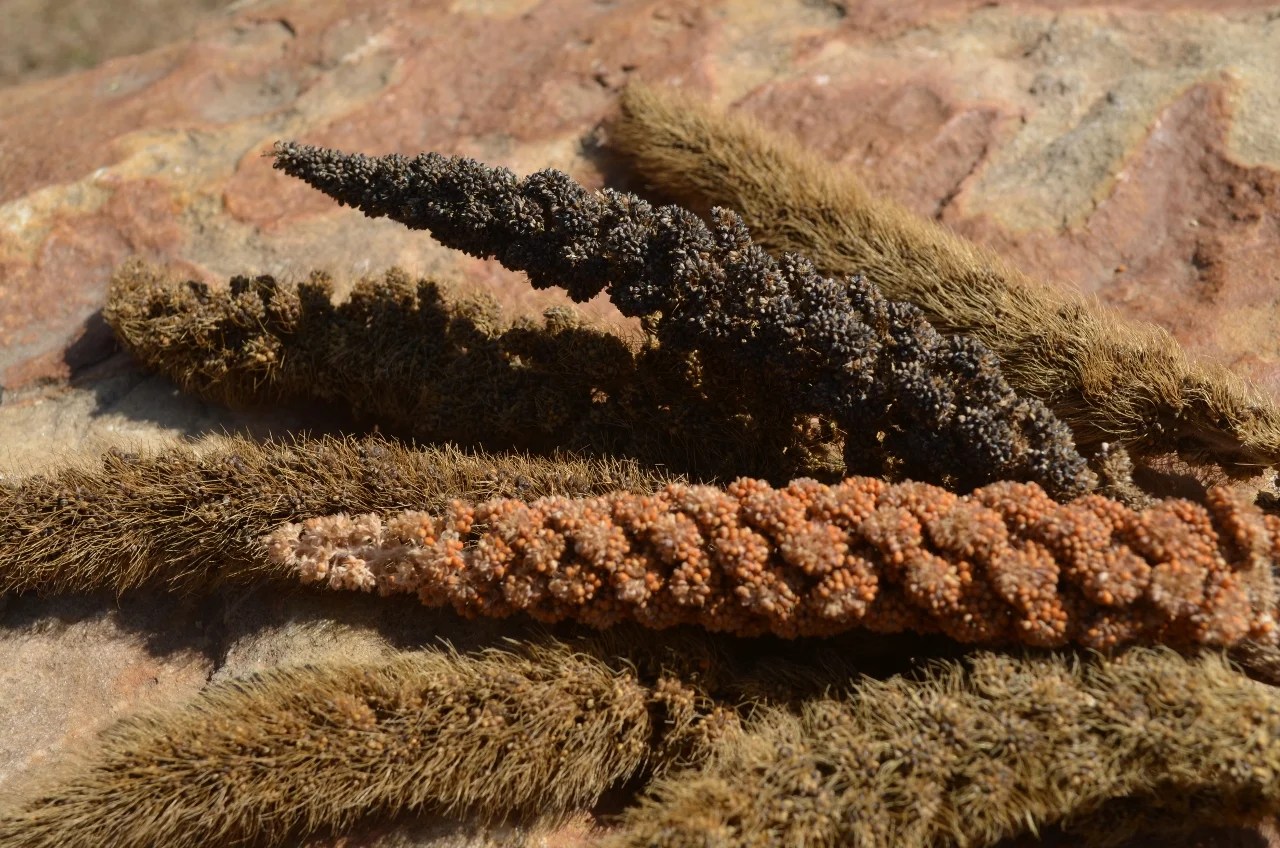 Good for our health and the environment,
Fair to our local farmers
Millets are pest-free crops that require no chemicals. At the same time, they are climate smart crops that increase food security for farmers and can be sourced locally. Villages in East Khasi Hills and Garo Hills have pledged to never give up this precious crop. By consuming locally-produced millets we contribute to our local economy, which is good for our people, health and the environment.
Comments
comments