Pius Ranee, Senior Associate, Agroecology, represented NESFAS at the 2nd "Organics and Millets" International Trade Fair 2018 organized by the Government of Karnataka, which was held from the 19th to 21st January 2018 at Bangalore Palace. This is the second time Pius took part in this Trade Fair which is a platform for multi-stakeholders aiming towards organic and millet promotion.
The Department of Agriculture, Government of Karnataka, invited multi-stakeholders from across the globe to be part of this event to celebrate Karnataka as the hub of Next Gen Smart foods. This trade fair focused on the promotion of millets and organic products both at the state and international level.
"There is great potential with our local products because they are traditionally grown and people in Karnataka have shown great interest in our local products. Each product had a unique story", shared Pius.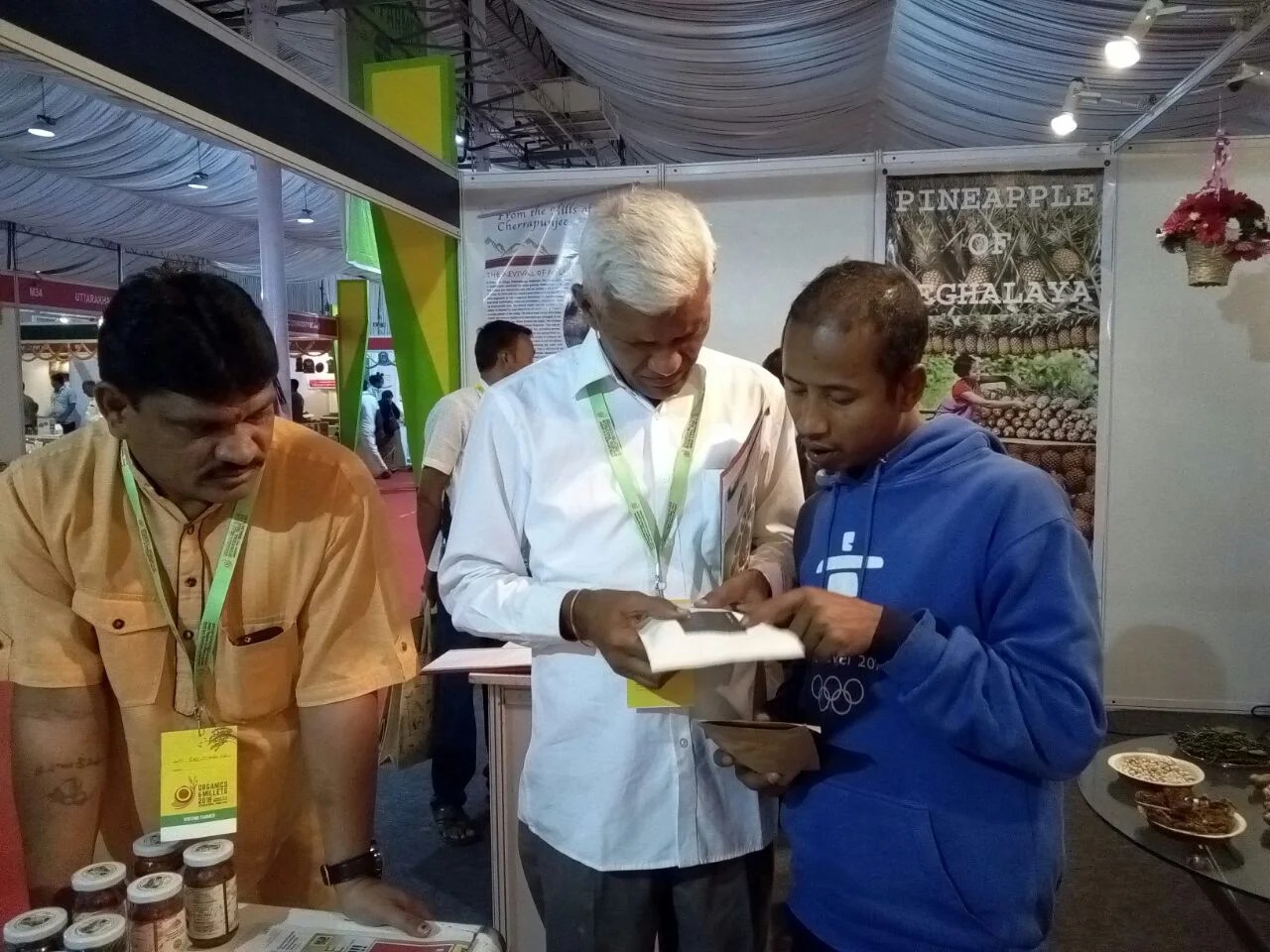 "THE WORLD OF ORGANICS AND MILLETS" aimed at converging Nutrition, Sustainable Agriculture, Farmer Security, New Markets, Future Foods. These were the core-focused areas that were addressed at the event and provided many local participants a connection with potential markets and contributed to knowledge exchange to promote trade.
This participation would not have been possible without the support of The 'Meghalaya Small Farmers' Agri-business Consortium'(MgSFAC), Government of Meghalaya who were gracious to meet all the expenses for the participants from NESFAS. Along with other representatives from the Government of Meghalaya, community members Mr. L Nongspung from Mawklot, East Khasi Hills and Mr. Dharmen Momin from Sasatgre, Garo Hills also took part in the fair.
Millet (or Krai in Khasi) is a heritage food of the indigenous communities in Meghalaya. Finger millet and adlay millet (commonly known as job's tears) were the two main millet varieties taken by Pius that were displayed and sold at the trade fair. These millet varieties were packed with the help of the youth who took part in a workshop held recently at NESFAS. Sourced from East Khasi Hills Meghalaya, the whole process was carried out as an initiative of the indigenous youth of Sohra, Meghalaya.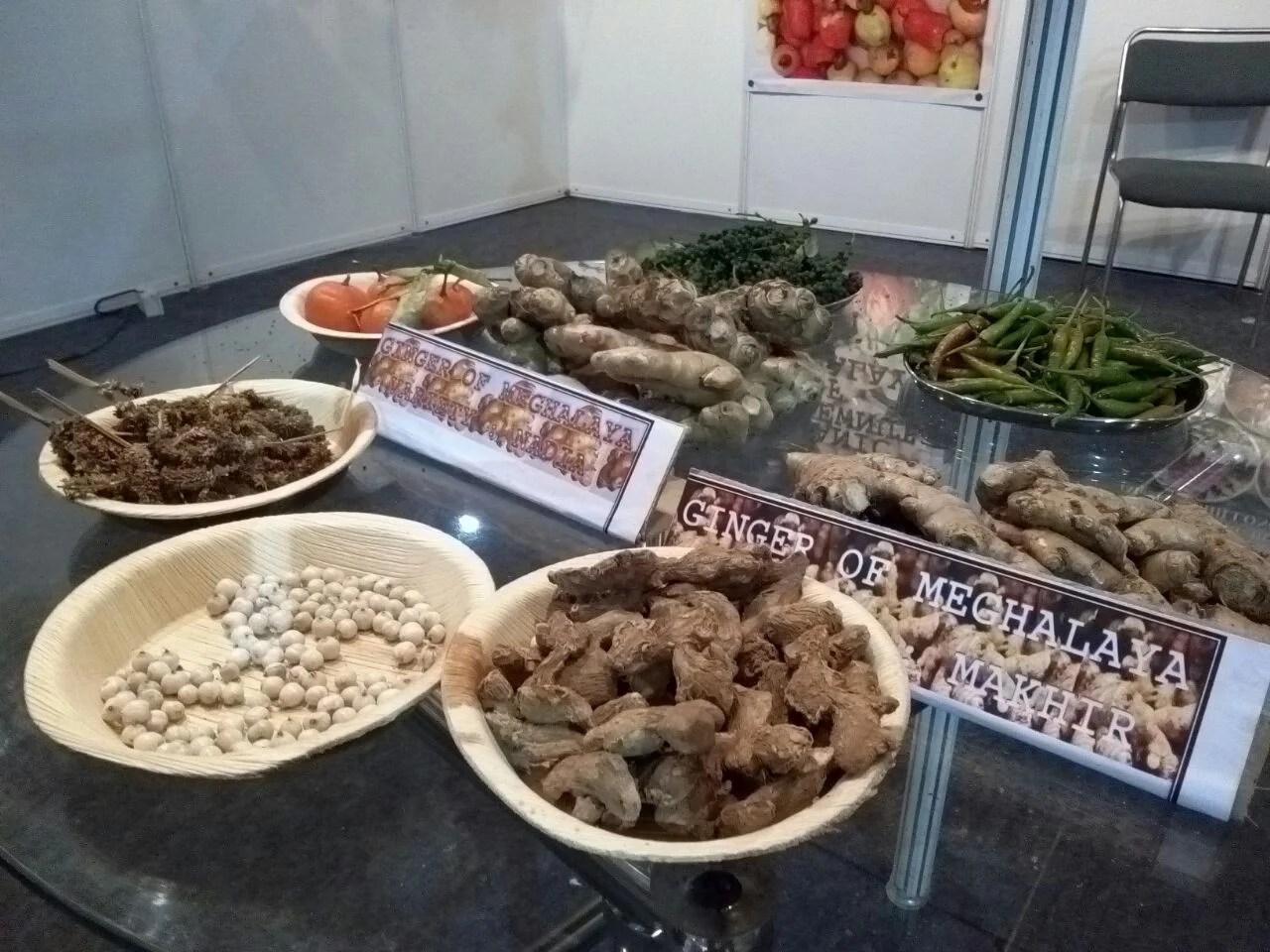 According to Pius, "If we want to promote local entrepreneurs, we have to fully understand the mind-sets of consumers. Once we understand that, we can then shape their mindsets towards consumption". He also observed that many by-products (like millet biscuits, millet flakes) of millet varieties were showcased in different stalls at the event.
"It was a great experience. I sold all of the Job's tears packets taken from here", shared Pius as he was able to promote and showcase our local food products on a big platform. This has also enabled him to connect with some of the scientists and nutritionists who showed a keen interest in the millet varieties taken from this region. Through this networking experience, fresh ideas and valuable information were gathered.
Comments
comments