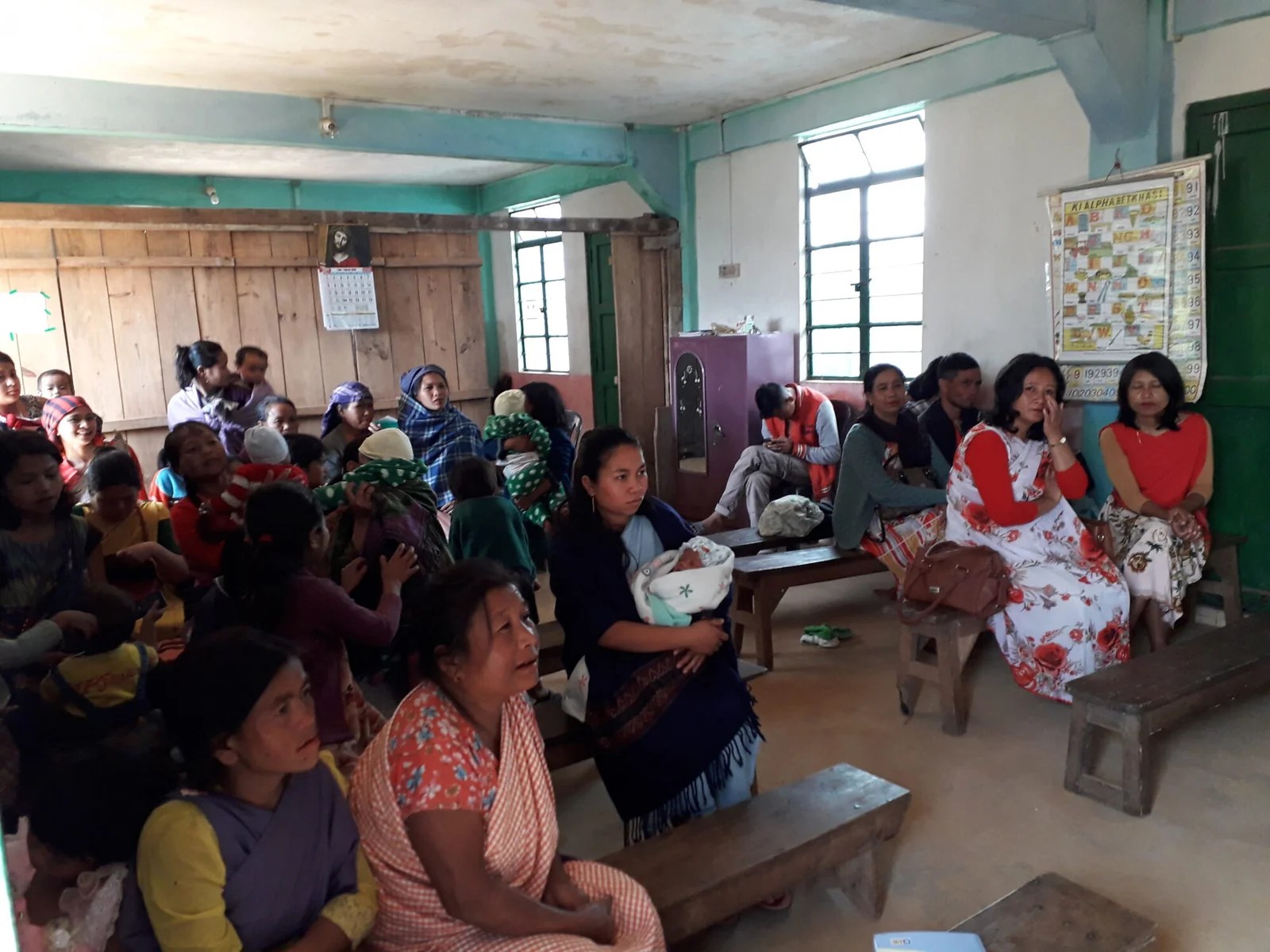 With the widespread global coronavirus outbreak, the NESFAS team on Monday (March 16, 2020) held an awareness programme on the importance of local food systems for improved health and nutrition at Nongtraw, East Khasi Hills district.
Pius Ranee, senior associate at NESFAS, highlighted the importance of local foods for good health and nutrition with the help of facts and figures. The main aim was to draw their attention on the importance of eating a healthy and diverse diet by using their own local resources. "Eat a healthy and diverse diet, do regular exercise, sleep well, reduce tension and wash hands regularly," he said.
Ranee also emphasized on the importance of a healthy diet to boost the immune system of community members. Also, he said NESFAS would collaborate with PHC Laitryngew for future works on health and nutrition.
Merilin Dohling, an Anganwadi worker, delivered a strong message on the need to eat healthy and diverse foods. "I have recently come up with a list of the local crops along with the nutritional contents that I have gathered during my training at Sohra a few months ago. We should make use of this list to the fullest," she said.
To convince the participants to be more aware about the importance of healthy food, a poster was shared of the different comparisons between common foods and local foods.
Amilia Riahtma, ANM PHC Laitryngew, spoke on the importance of the need to take a proactive measure to prevent from malnutrition. She said, "Everyone should de-worming  twice a year i.e during April and October, eat local foods which are rich in iron in order to prevent from Anemia." She added, "Never take tea/coffee while having food as this will absorb all the nutrients. Also, take part in different Government programmes like immunization."
In her closing remark, she praised the active participation of Nongtraw people as they have been in the list of model village which is free from Measles and Rubella"
Comments
comments