School Gardens
School and community gardens, participatory documentation of traditional knowledge and intergenerational knowledge sharing were initiated with the people. Communities have taken steps to involve the children in the village school to learn the names of the crops that they grow and their importance and nutritional value.
This activity has directly helped the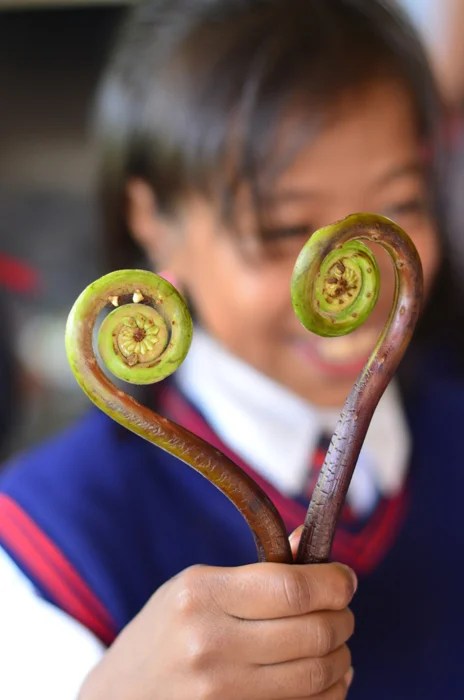 communities identify their concerns which they put up for discussion in the workshops held during the Mei Ram-ew.
Two school gardens have been set-up in the villages of Nongtraw and Dewlieh. Both schools continuously improve their gardens by increasing seeds diversity and introducing newer learning modules.
Nongtraw has decided to prepare a schoolbook from their experience, which will include information on local crops.
Both school gardens are continuously evolving through novel ideas, modifications, local seed supply and teaching activities.