As part of the GIZ project "Enhancing nutritional diversity as a means of supplementing the mid-day meals of primary school children using local resources", a team from NESFAS on Thursday visited Mawmihthied community (East Khasi Hills) to map the resources of the area, as part of the programme.
Among the participants were parents, teachers, students, midday cook and youth of Mawmihthied.

The team interacted with the community members and held a focused group discussion (FGD) with them to prioritize the kind of local crops to be incorporated in the midday meal at the Mawmihthied Government LP School. The first session was on mapping of the local resources available in Mawmihthied.
They also had an income-expenditure exercise. The team then engaged with all the community members by hosting a group activity to prioritize if local plants based on the missing food groups should be incorporated in the mid-day meal.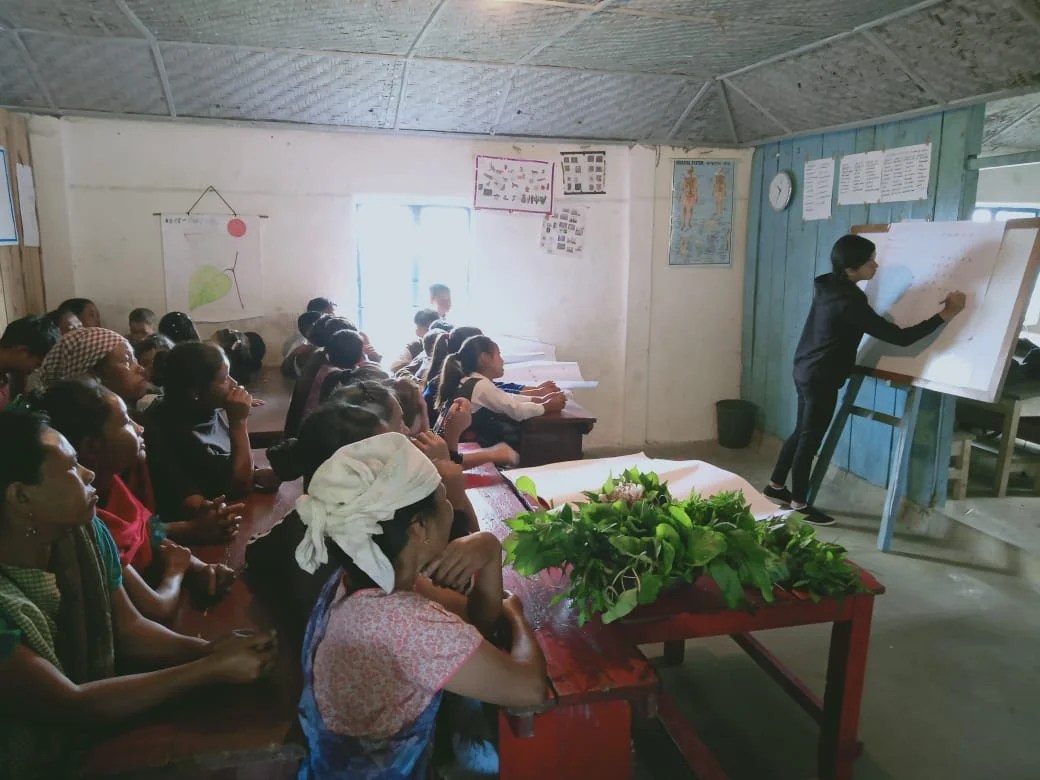 Shimti Mary Swer, a 25-year-old community member, said, "I have gained a lot of important knowledge from this programme because I now know that there are so many varieties of edibles found in the village. We have so many community members who are anaemic and thanks to NESFAS, we now know what to eat to increase our blood count."
Daiana Kharakor, a 48-year old mid-day meal chef, said, "At the ICDS centres, they receive peas and kidney beans all the time, but for the mid-day meals they do not give us anything. But now, we know what to procure from the village itself and incorporate in the midday meal for a better nutritious meal for the children."
A similar mapping has also been conducted in Nongtraw, Dewlieh, Laitsohpliah and Umdiengpoh (East Khasi Hills) that part of the GIZ programme.
Comments
comments