Lumstoin LP School in Mookyniang Khlieh Tyrshi village recently launched a new school garden on the 29th June 2018 in their premises. It all started in December 2017 when a team from the Thadlaskein Block approached NESFAS to help in designing a school garden for three schools in their area. With school garden programme, children, starting from a young age, get to learn about the food they eat. The students of this school will start the plantation when August comes.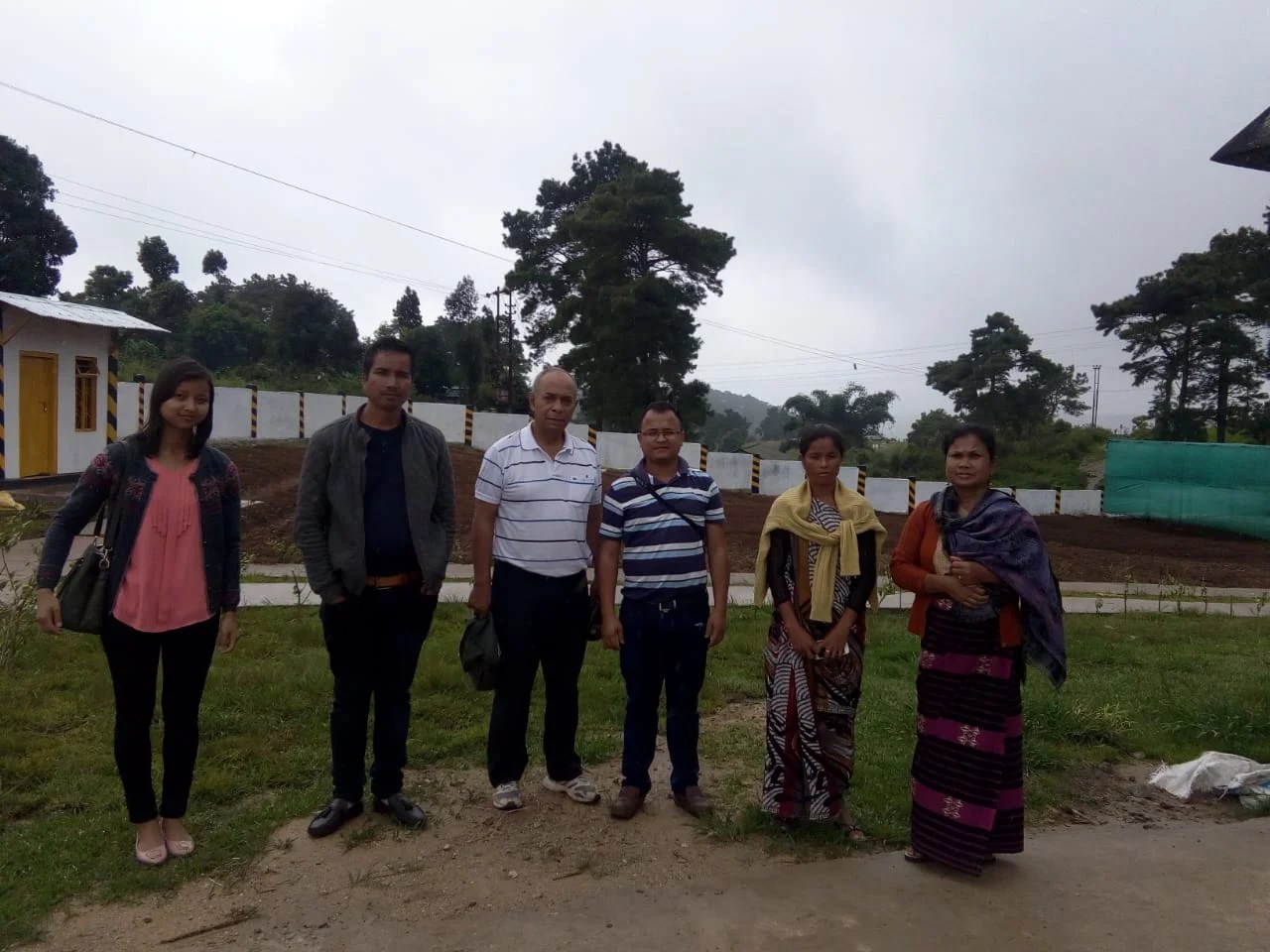 As a follow-up programme of the school garden implementation project in the Thadlaskein Block, a workshop was held on 6th July 2018 at Lumstoin LP School. This workshop aimed at preparing a roadmap for the proper implementation of the school garden initiatives in 6 schools in Thadlaskein Block.
The workshop saw the participation of school teachers, Block Officials, Village Employment Council (VEC) members, community members, school children and the students of Women's College Shillong.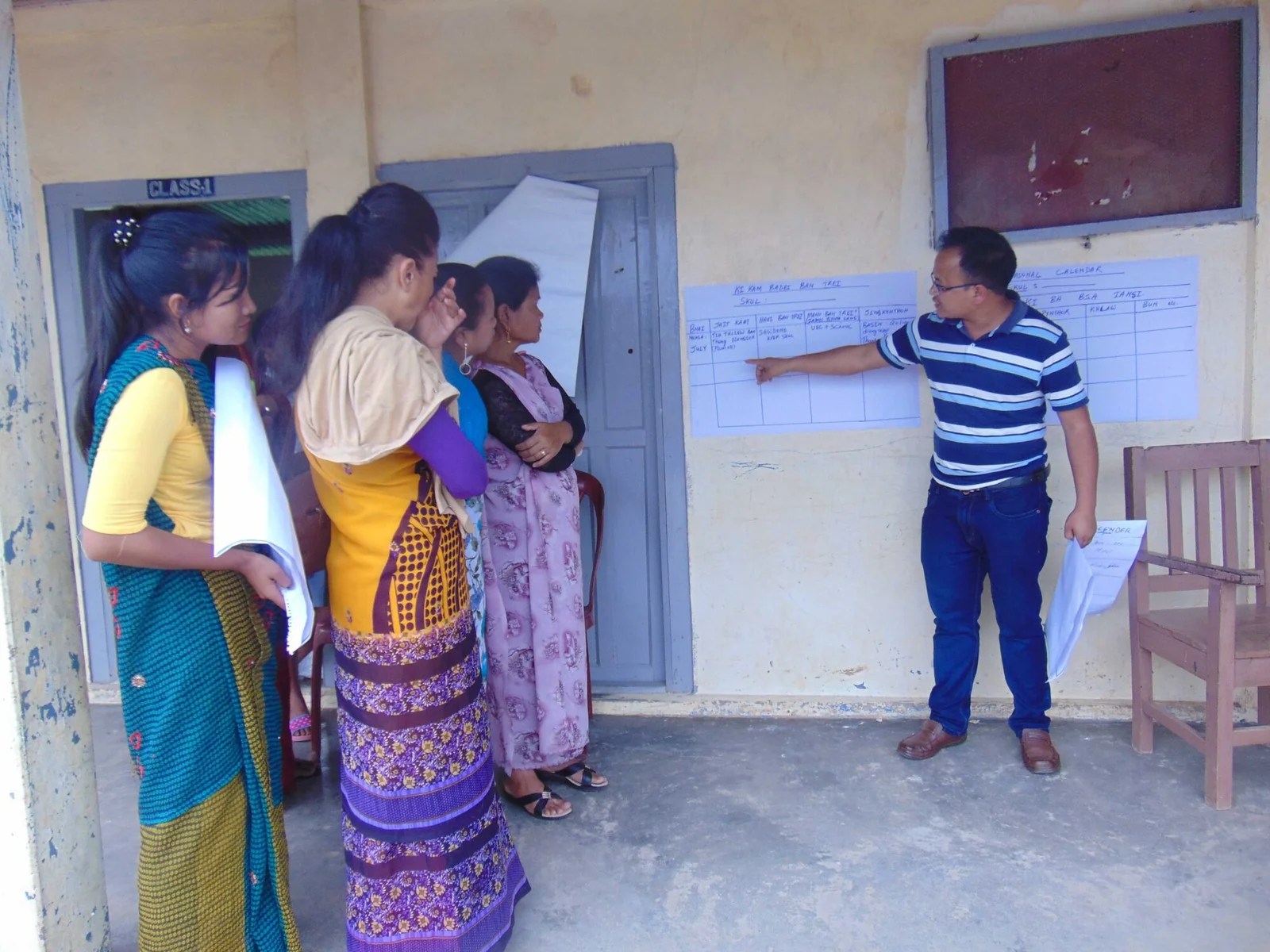 Dr. Carl O Rangad, Vice Chairman (Operations) NESFAS expressed in his speech, "School garden is one way to defend our traditional farming systems." He further highlighted that other areas like soil health, seeds, and surrounding, need to be taken into account when we speak of traditional farming systems. He also urged the schools to have their own plan regarding the garden, especially in the management aspect which becomes critical for the smooth functioning of the project.
As one of the components of the workshop, planning of crop calendar and manual activities for school garden was an important participatory segment that involved the school teachers representing the 6 schools and other officials.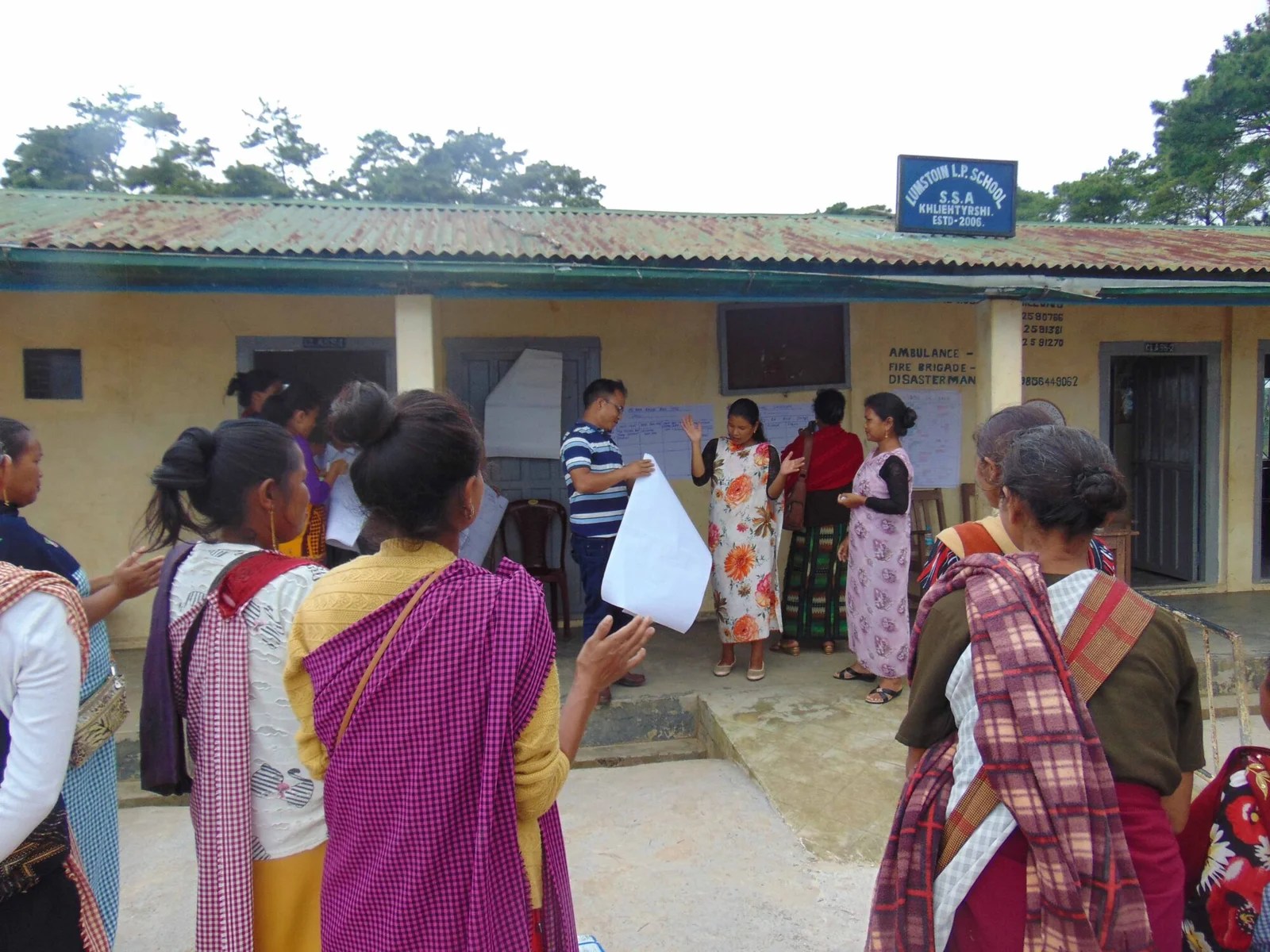 Pius Ranee, Sr. Associate, NESFAS facilitated the workshop which involved two major activities; preparation of seasonal calendars and creation of work plan. The schools were able to prepare a seasonality calendar that would act as a guiding factor when designing a work plan. At the end of the workshop, each school came out with their own seasonality calendar.
The second session focused only on the work plan and they were able to prepare concrete plans based on a format prepared by NEFSAS.
NESFAS team also learned that Lumpohsiej school face an unfortunate barrier because it does not receive support from the village. For this reason, Kong A Khyriem, Jr. Engg. Technical Assistance Thadlaskein Block, plans to initiate a dialogue with the BDO and a meeting in the village.
At the end of the workshop, VEC and village members were assigned to take up the responsibility to look after school gardens in their respective schools. Also, the students of Women's College Shillong have been assigned to follow up on the project as part of their internship.
Comments
comments