By Chenxiang R Marak, Associate, NESFAS
Merong Jakep is a concept that has been practiced since time immemorial by all the Christian communities in the Garo Hills region. Each Christian household is required to set apart a handful of rice before they cook their meals. Every month, the Church will collect them and sell at a half rate for the people in the community. This is how they raise funds for carrying out the different church activities especially paying the salary for the school teachers.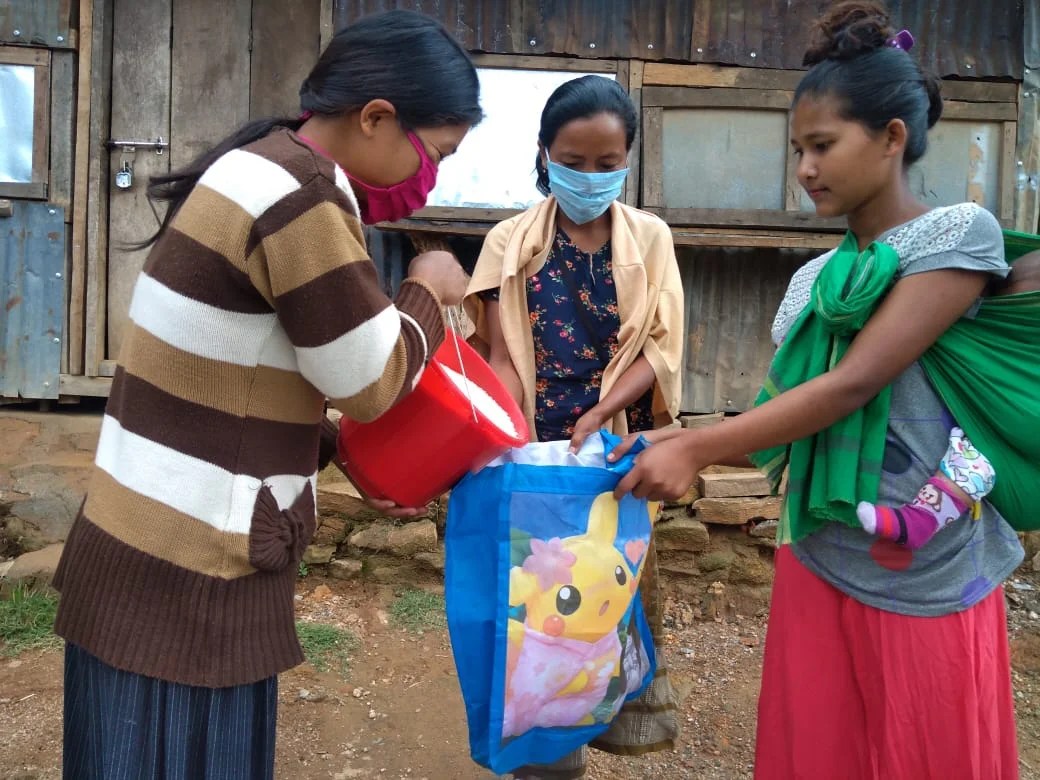 After seeing the struggle of poor families to get access to food grains because of the lockdown; the Baptist church members of Darechikgre community came together in supporting those poor families by using the concept of Merong Jakep. Darechikgre village is located in Rongram Block of West Garo Hills District in Meghalaya, India. It has a total population of 1190 with 220 households.
So the 220 households have collected rice and lentils to support those poor families. Seeing the good work done by the Church another two SHGs who belong from the same village came forward to contribute to this good cause. Through this combined effort, they have been able to support around 60 poor families with grains like rice and lentils. Each family is getting 15 Kg Rice and 1/2 Kg Lentils. This initiative has been taking place twice during this lockdown period.
"It could not have been more wonderful than this; there is so much joy in helping and serving others especially the needy" Church elders narrated during the conversation with me.
It's amazing how people came together and help one another in times of difficulties. I hope this story will inspire each one of us. We can also take other initiatives to lend our helping hands to the needy within our capacity.
Comments
comments