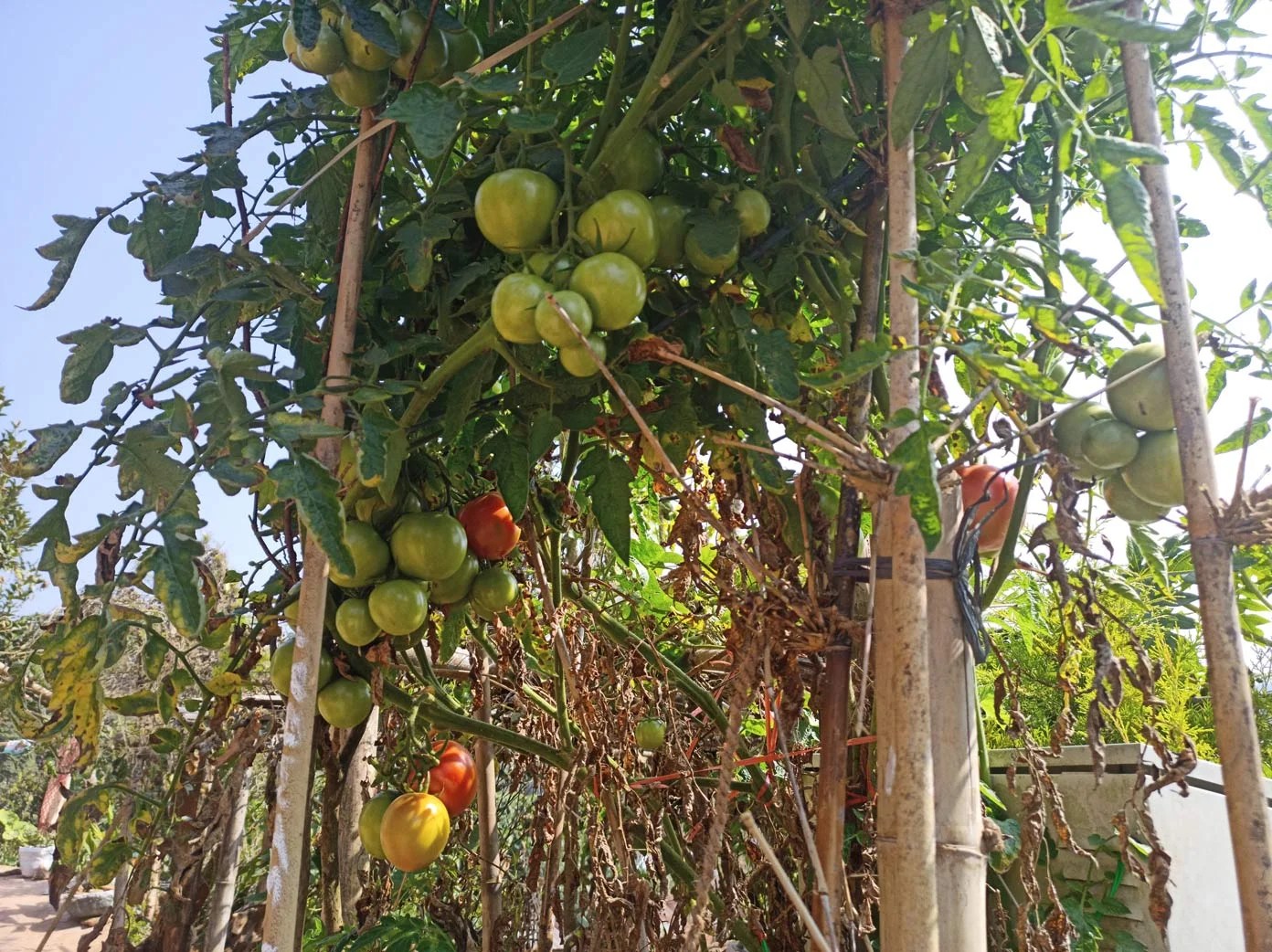 Ridian Syiem, one of our Agroecology Learning Circle (ALC) members, hails from Khweng community in Ri-Bhoi district.
In the month of August 2020, as part of the ALC experiment, she observed a single young tomato shoot (different variant) sprouting in a spot where different tomato seeds were sowed in her kitchen garden. She removed the plantlet from its original place and sowed it in a different plot where the soil has been enriched with biomass, wood ash and animal manure and also receives ample of good sunlight.
After two months, the tomato plant grew up to a height of 15ft and started flowering in the month of October. Two months later, Syiem said that she harvested the first fruit in January.
She said she is currently saving the seeds of the tomato to share with other fellow farmers to propagate and increase the production of this variety.
"It requires a lot of patience to care for crops, especially for the ones that are newly introduced to our zones depending on the climate. I am excited to be able to propagate this tomato variety and look forward to share the seeds with other community members so they can also start producing it in their field and kitchen garden," Syiem said.
The successful adaptation of the tomato variety to the area will enable the farmers to replace the high yielding-variety seeds of tomatoes with the heirloom variety and reduce their dependence on the market for seeds and chemical inputs.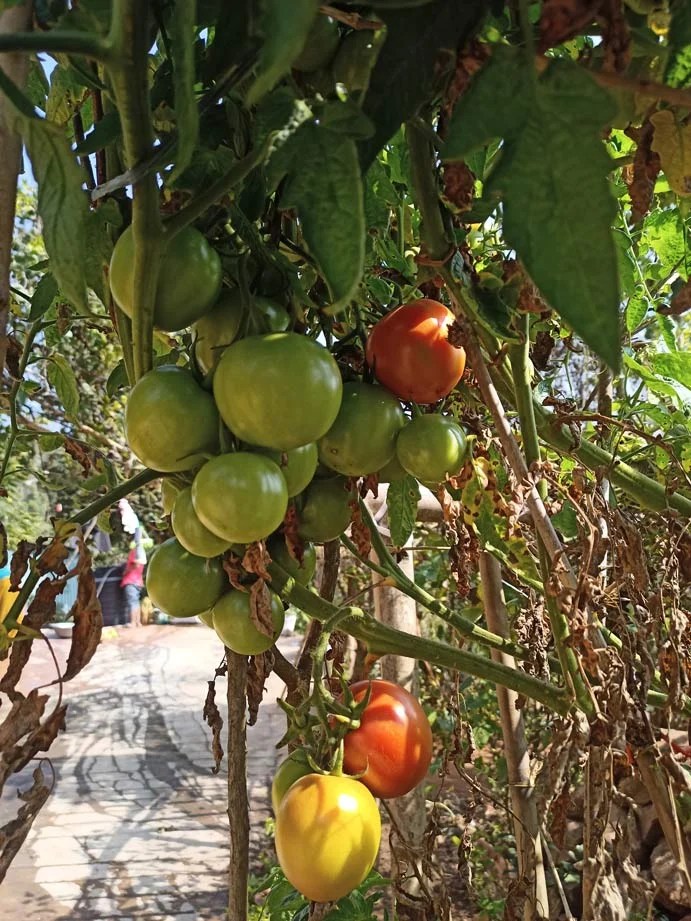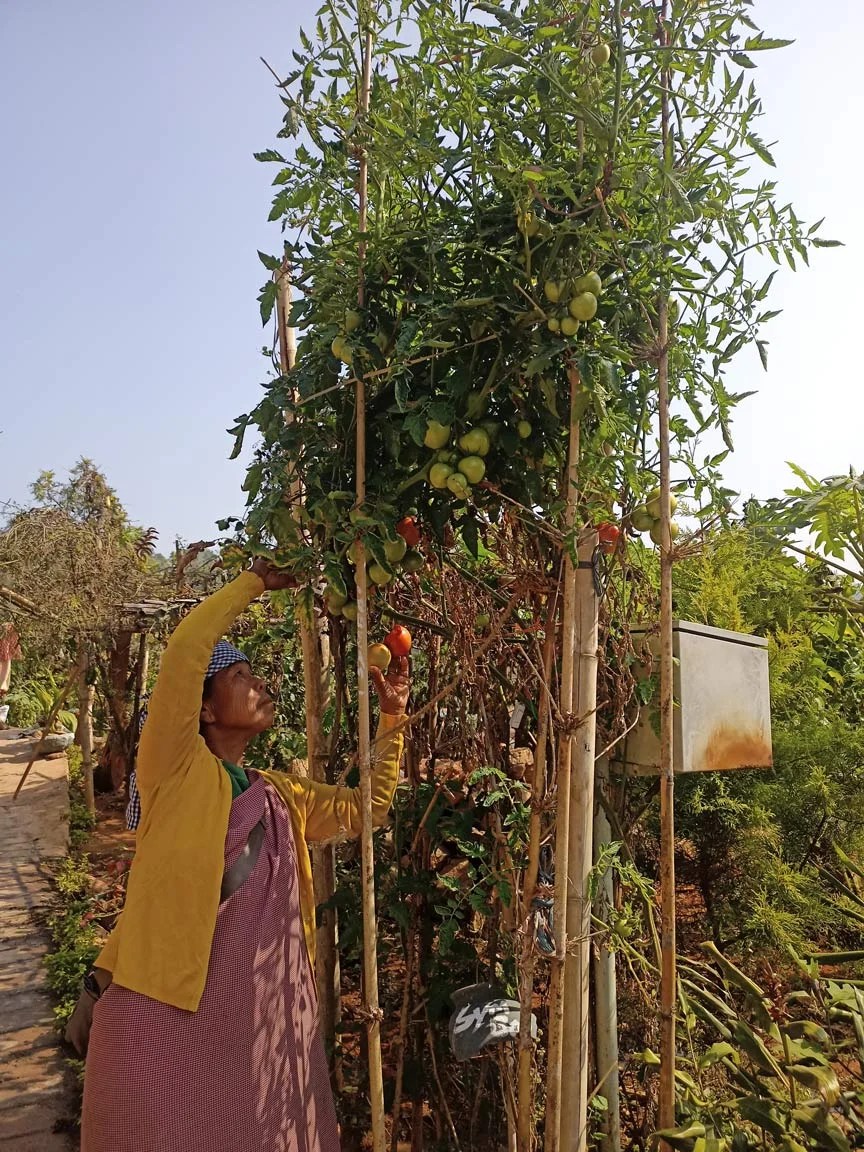 Comments
comments