ARE YOU A STORYTELLER?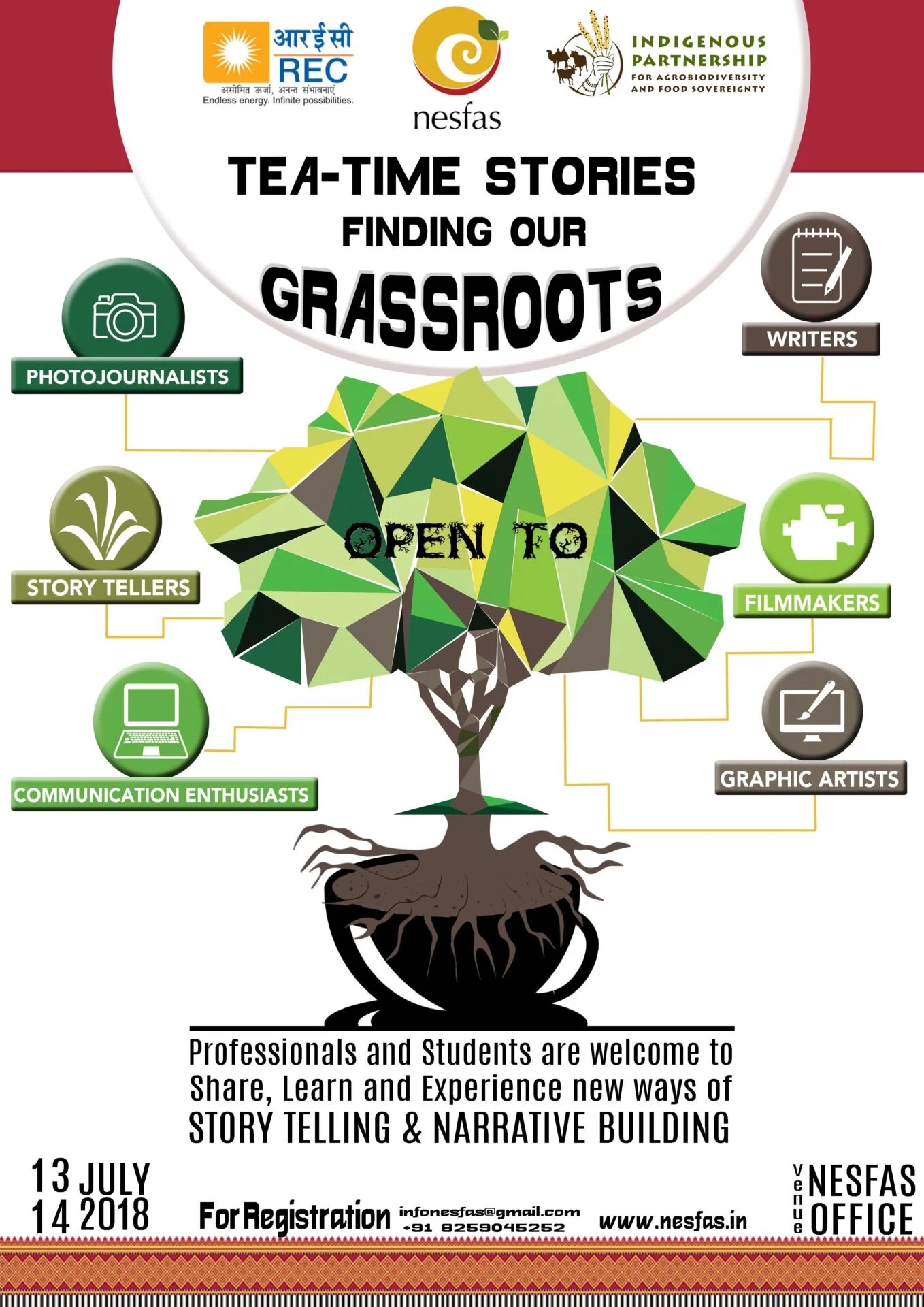 Join us for an evening session called "Tea-time Stories: Finding Our Grassroots" on the 13th and 14th July 2018, organized by NESFAS.
Open to visual/graphic artists, storytellers, filmmakers, photographers, bloggers, content writers, and, communication enthusiasts.
Professionals and Students are welcome to Share, Learn and Experience new ways of STORYTELLING and NARRATIVE BUILDING.
To confirm participation use the following contact information:
Ph. No: 8259045252
Email ID: infonesfas@gmail.com
Date: 13th and 14th July 2018
Time: 3:00 PM to 6:00 PM
Venue: NESFAS Office, Laitumkhrah, Shillong
NOTE: Kindly confirm participation on or before the 12th July 2018
Followed by a technical workshop on the
16th July 2018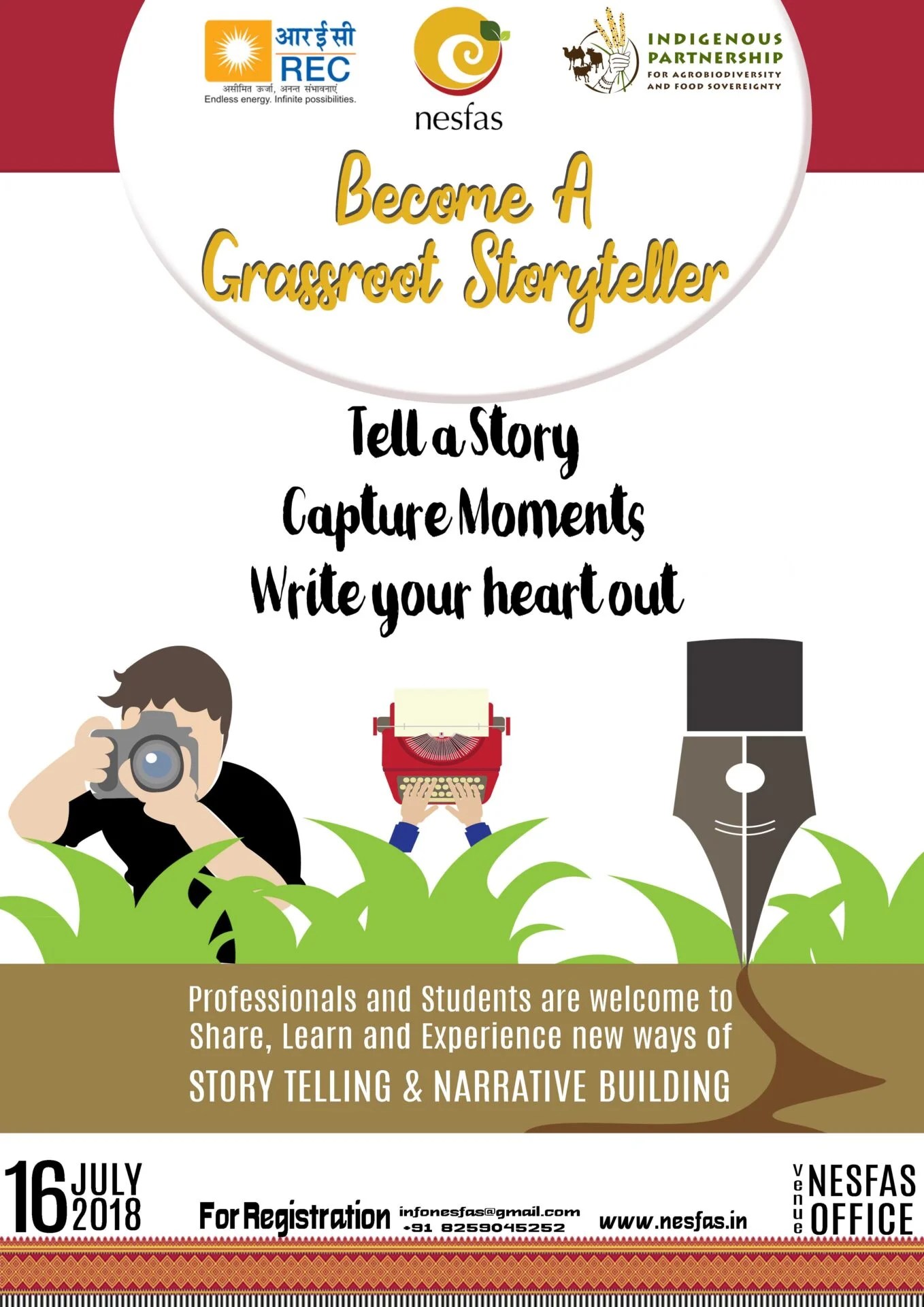 Comments
comments