A seed fair was held on the 13th March 2018, organised by Laitsohpliah RC/LP UP School at Laitsohpliah Village, East Khasi Hills Meghalaya, supported by NESFAS. Laitsohpliah Village is one of the active partner communities of NESFAS and is engaged in many activities since 2014.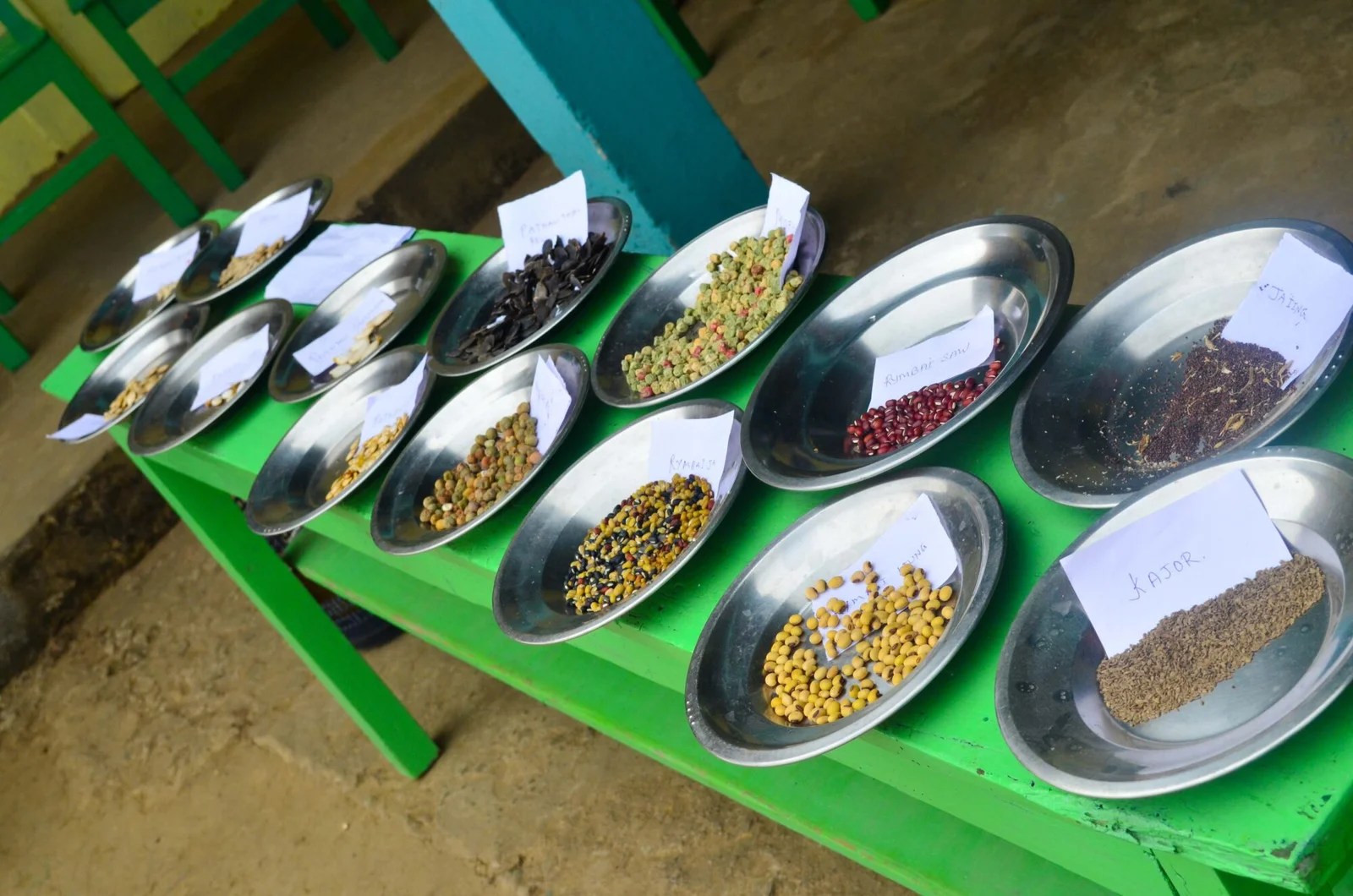 This fair is a follow-up programme of the recently held workshop in Sohrarim village on "Collective Action to Revive Indigenous Food Systems through School Garden Programme." One of the outcomes of the workshop was a work plan for three schools from Nongtraw, Dewlieh and Laitsohpliah village to organise a seed fair.
The theme of this event was "Ki Symbai Tynrai, Ka Lawei ba Phyrnai". In this informal fair, school students, teachers and community representatives from the three villages gathered to exchange seeds so that the school children could further plant them in their respective school gardens in this planting season. This fair also aimed at an intergenerational knowledge exchange between the farmers and young students.
"As teachers, we are responsible for guiding the students' path. It is important for all of us to possess traditional knowledge, besides modern knowledge" said Bah Shaiphar Dohling, Headmaster, Dewlieh UP School. He also shared that the School Garden activity in his school has helped them in many ways. The students, as part of their SUPW class, are now actively involved in documenting the local crops of Dewlieh village.
Kong Binasi Swer, a young farmer from Laitsohpliah, also shared her experience about her recent visit in the month of Feb 2018 to Lyngngam area to a Seed Fair programme that showcased seeds of six communities. She had the chance to bring back different seeds that are not commonly available in her village.
"Our traditional food crops are chemical free, but most importantly they are also nutritious and tasty." said Bah Richard Ranee, Headmaster, Nongtraw LP School. He shared a story about the arrowroot plant that is commonly found in his village. Whenever the farmers are in the field, they would never carry drinking water from their homes, instead, they would look for this plant and drink the juice that it extracts.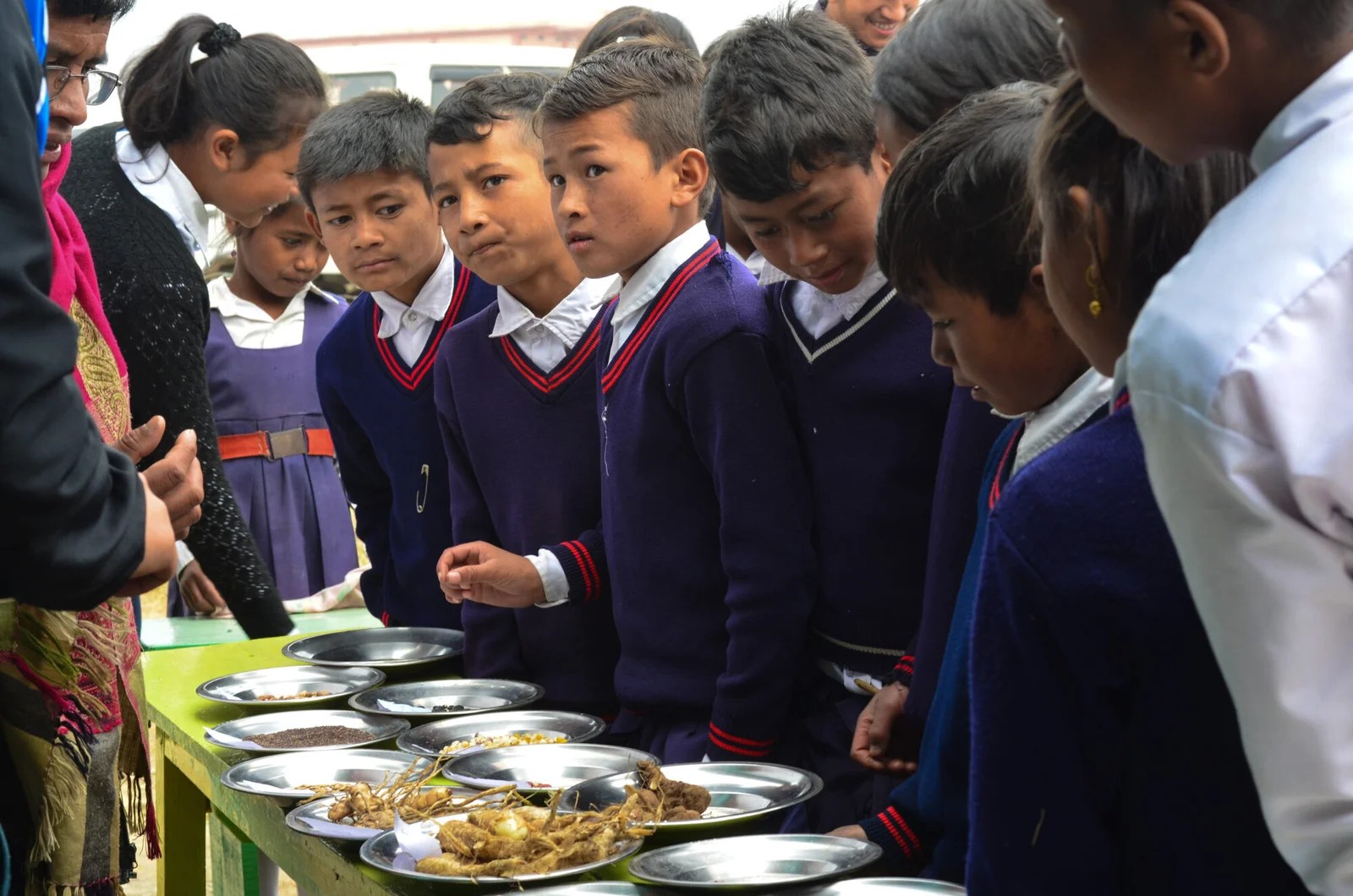 The event served as a motivation for young children to be aware and further learn what is important for them to contribute towards a sustainable future. "I learned that it is important to preserve our traditional food systems because these are the food that is healthy for us all." said Ibanjalis Rani, a young student of class V from Nongtraw, LP School.
Comments
comments