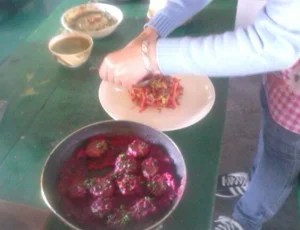 The recipes of the dishes to be taught VII, at the William Lewis Boy's Home, Mawphlang read – sautéed mushrooms and peas, fried minced chicken with beetroot sauce, mixed tomato salad with gras snut (locally known as sohphlang) and chicken on the bone with assorted veggies.
With the addition of a new instructor, Roderick J Nongrum, came the expansion of the menu for the day which translated to happier students.
The pumpkin-pea soup which was made two ways – "Clear" and "Thick", brought to the boys the possibilities of using a simple ingredient in more than one style.
Having done with the prep, the tasting of the dishes that soon followed was met out with pleasant reviews from the boys.
"They were attentive to every detail for each recipe and they interacted with us, enquiring about things they wanted to know," says Esther recalling the after sessions of the class. She also mentioned that one of the boys, Kular had shown quite a huge interest in making soup as evident from the first day itself. He had reportedly said in the first day of the class, "I love soup…. I would really love to learn how to make one."
Roderick on his second involvement with the Kids Kitchen Initiative was quite impressed with the boys' frankness and approachability and pleased with how earnestly the boys took their notes. The act which was previously pointed by Esther as being a crucial part in culinary learning. "But more than just taking notes, I would like to see them heading more on to the practical side of things soon," says Roderick. "– Maybe in the next class.."
The two innovative chefs will be giving the participants a short break from the cooking class next month as most of the participants will be preparing for their final exams from November 1st till November 28th. The re-commencing class will tell how much the boys retained…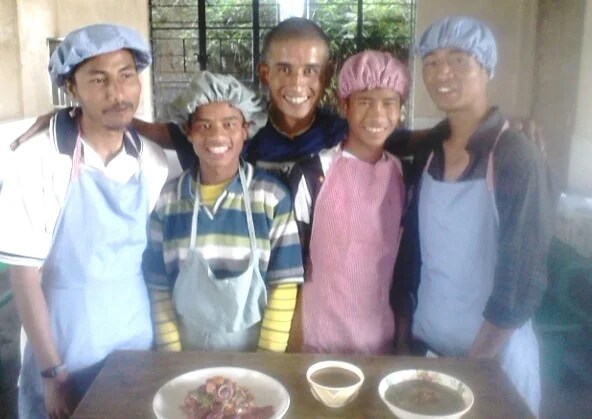 Comments
comments