"We should be working for the good of the community. Each one will have their own roles and responsibilities and they should perform efficiently," said Mr. N.K. Lyngdoh of the Hima Mawphlang at a meeting organised with NESFAS to discuss roles and agendas prior to Indigenous Terra Madre 2015 at Mawphlang on 11th September. He stressed on the community's need to take ownership of the festival as it is a matter of representing not only their community but the state of Meghalaya as a whole.
Speaking on the preparation done so far, Mr. N.K. Lyngdoh commended the various Government Departments of Meghalya who are lending their full support to the event.
Dr Carl Rangad, ITM 2015 Expediter, NESFAS, reminded the gathering that the biggest contribution to this event is from the Indigenous People because they are the custodian of mother earth and they are the ones who are still preserving it. He also spoke about how Carlo Petrini, founder of Slow Food, in, suggested that the Indigenous People of Meghalaya should host ITM 2015 after he visited the Sacred Grove of Mawphlang in 2010.
Dr Rangad also took the opportunity to announce that on the 7th November 2015, the final day of the event, a Shillong declaration or resolutions by the Indigenous People will be drafted which is to be adopted by the United Nations.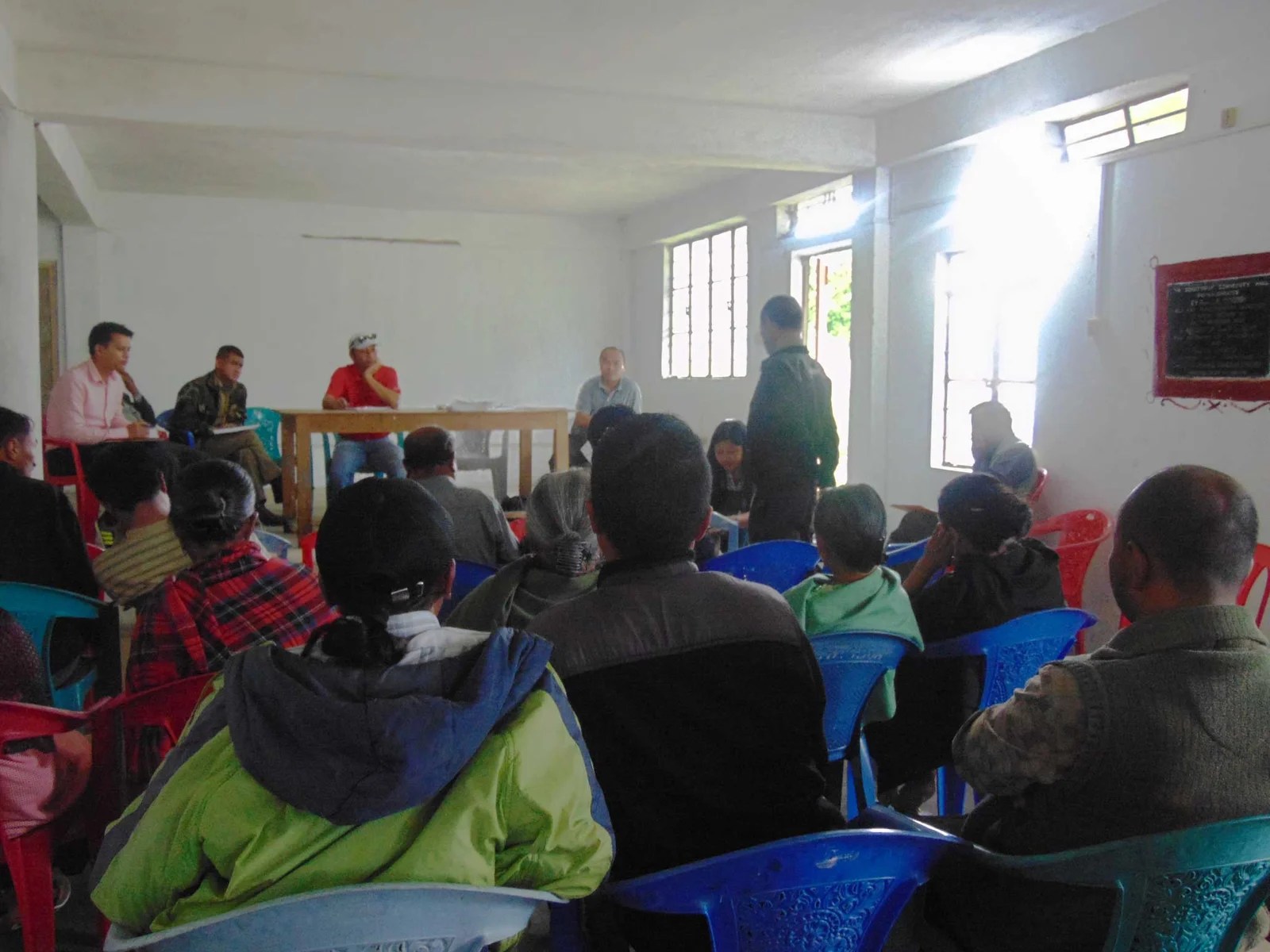 Agendas that were taken up in the meeting included home stays, volunteers, Mei-Ramew committees (local "Mother-Earth committee for ITM 2015), waste management, tie up with IHM for training of some of the youth of Mawphlang, cultural representation, and security during the event, among others.
"We should look at the future and can move forward with Positivity to achieve success," said one of the local Myntri's in conclusion during his vote of thanks.
Mawphlang will play host to the finale of the five-day event that will culminate in a grand food festival. The community is actively preparing for the festival and hence individuals  such as Mr. P.T Passah, BDO Mylliem; Mr. Blah, MDC, KHADC; and groups like Myntris and Bakhraw of the Hima Mawphlang; Seng Kynthei, Seng Samla Mawphlang and Seng Samla Mawngap; O/C Police outpost Mawngap and Village Heads of the five Dongs in Mawphlang were also present at the meeting to ensure representation of various sectors that will be involved.
Comments
comments