Local weavers and embroiderers from Meghalaya are presently taking part in the week-long training-cum-awareness international conference on handlooms called the "Chenetha Chetikala Sambaralu" in Chirala town, Andhra Pradesh from November 11 to 18, 2018. This conference serves as a platform to bring together various stakeholders to work together in reviving and advancing India's diverse handlooms.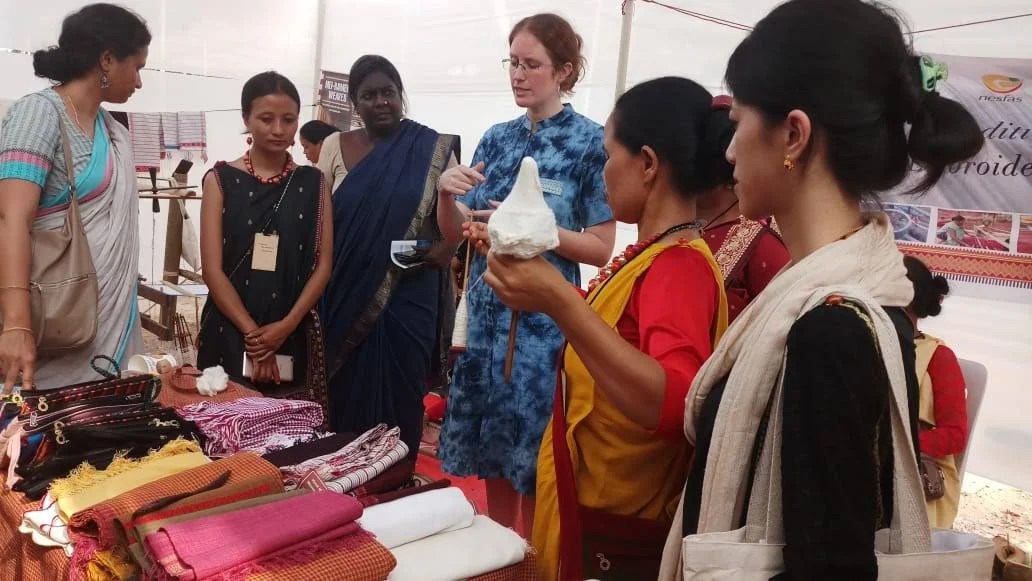 The delegates from Meghalaya are Basiewdor Mujai from Khweng, Ri-Bhoi District, Victory Synrem and Asibon Mawa from Mustoh, East Khasi Hills District, Meghalaya.
NESFAS works closely with these local artisans to promote the indigenous art of eri silk weaving and 'Khneng' embroidery. It also aims to produce high-quality Eri products in collaboration with local weaving communities.
Eri silk weaving and Khneng embroidery practices are the two sectors of the Mei-Ramew Weaves in NESFAS. In some communities of Meghalaya, these age-old cultural practices provide livelihood opportunities, thus the artisans need proper platforms to showcase and market products. This industry, which is rural-based on-farm and off-farm activities is recognised as one of the most appropriate avenues for socio-economic development.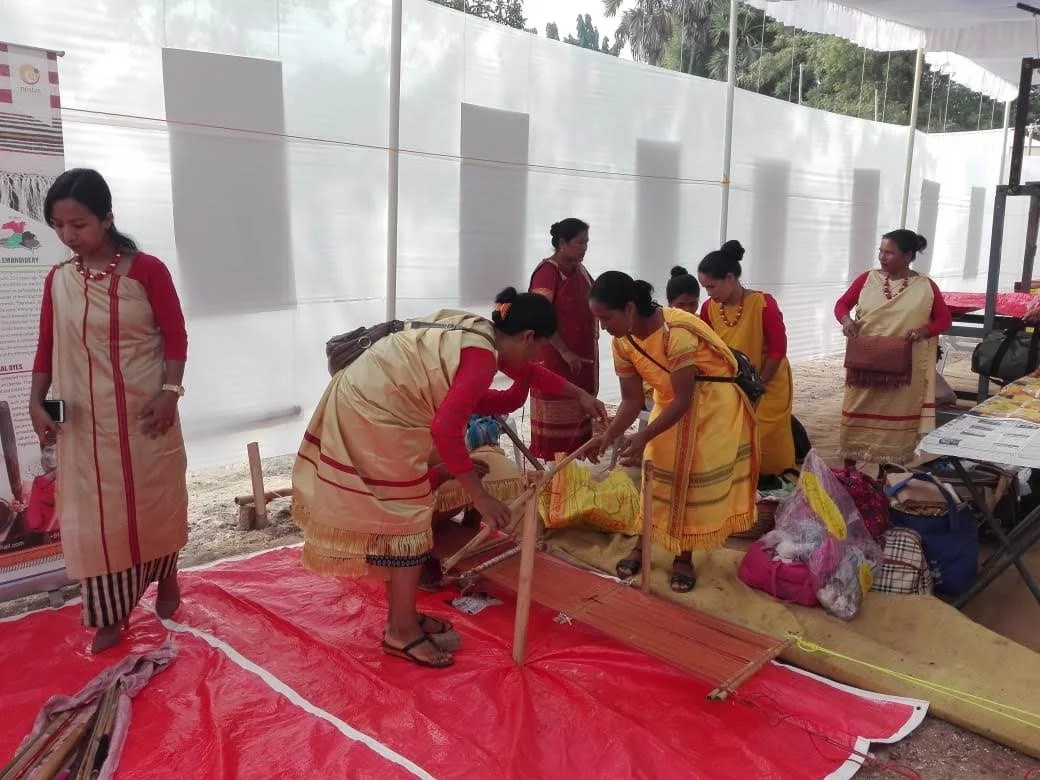 Kong Asibon Mawa, one of the delegates at the conference, is an embroiderer from Mustoh, East Khasi Hills, Meghalaya. She shared, "I have benefitted greatly from this experience where I learnt about the Sozni embroidery, further enhancing my own knowledge on embroidery."
Kong Regina Rynshon, weaver from Umkon "I have learnt many new ways of sizing, spraying, warping and creating different coloured dyes which we have never tried before."
Comments
comments