NESFAS hosted its monthly and last for year, Mei-Ramew Farmers' Market for the year 2018 on the 12th of December 2018 at its headquarters Laitumkhrah, Shillong.
More than 200 visitors made it to the fanfare that celebrated the local produce of the communities and foods.
For this 6th edition of the Mei-Ramew Farmers' Market, communities that showcased and sold food produce include Nohshut, Wahsohra and Nongtraw from East Khasi Hills and Plasha from Ri-Bhoi. The communities created a joint sales display of smoked meats, pineapple, tapioca, varieties of beans, yams, wild edibles, sesame, honeys, bananas, turmeric, Indian gooseberries, star fruits, pumpkins and arrowroots.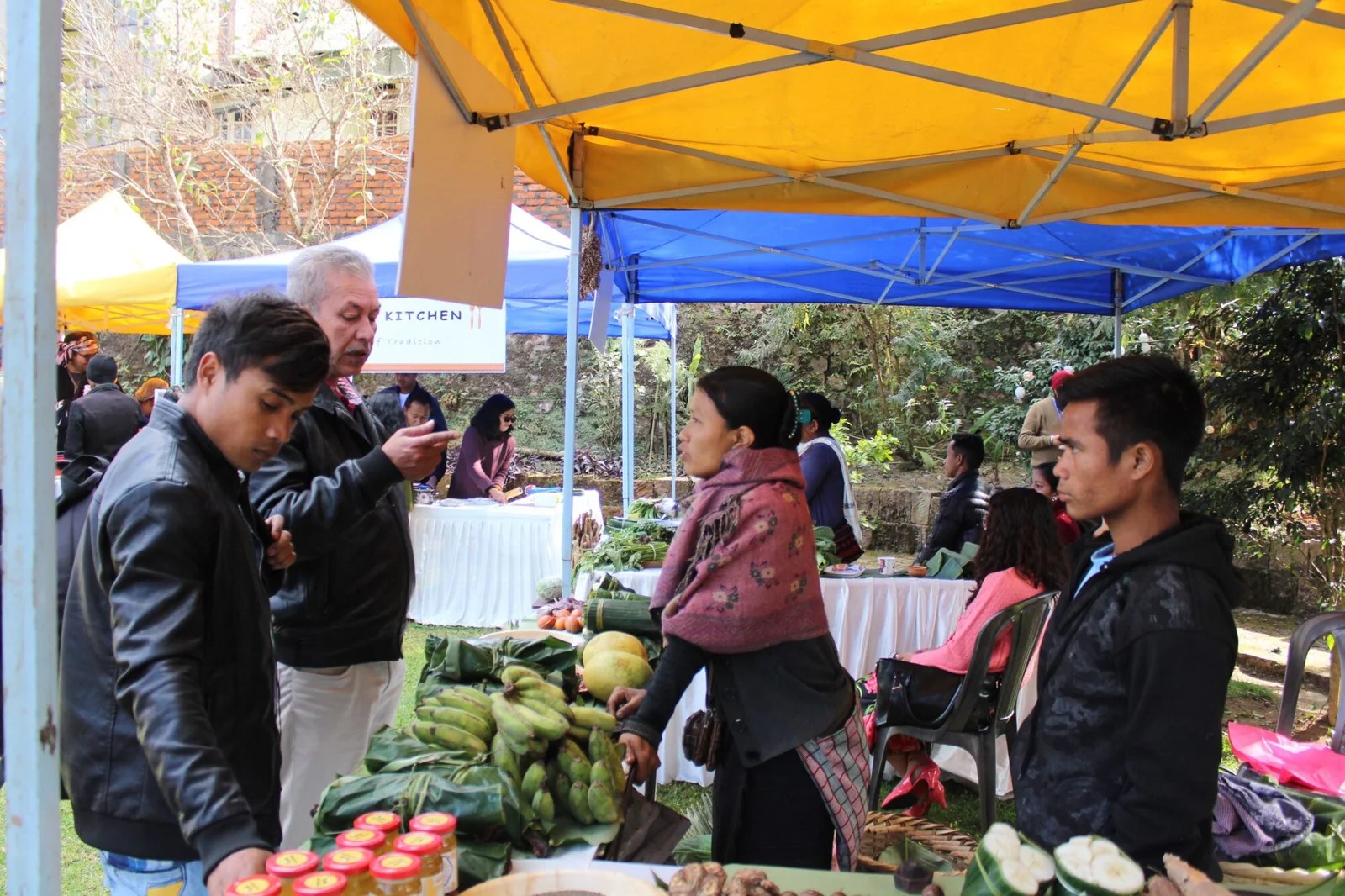 A stall dedicated to demonstrate our belief in unity in diversity; "Flavours of Punjab" sold a variety of buttery parathas and kulhar chai.
The NESFAS Kitchen headed by young entrepreneurs; the E'sal team featured local Garo cuisine 'Matchu tangsek pura' and their signature dish 'Cabbage roll dumplings in chicken'. Another member of the kitchen prepared 'Orange beef roast orange and mustard green salad'.
"Tastes of Thailand" featured Thai food incorporated with locally available ingredients by 3 young chefs belonging to the indigenous groups of Akha and Karen, Northern Thailand. They prepared dishes like 'wild honey and coffee pork grill', 'Karen rice soup', 'Akha soup', 'pork fried with wild spring onion', and even made use of wild edibles like 'Jajew'. They went to source the ingredients in the local markets and communities the day before.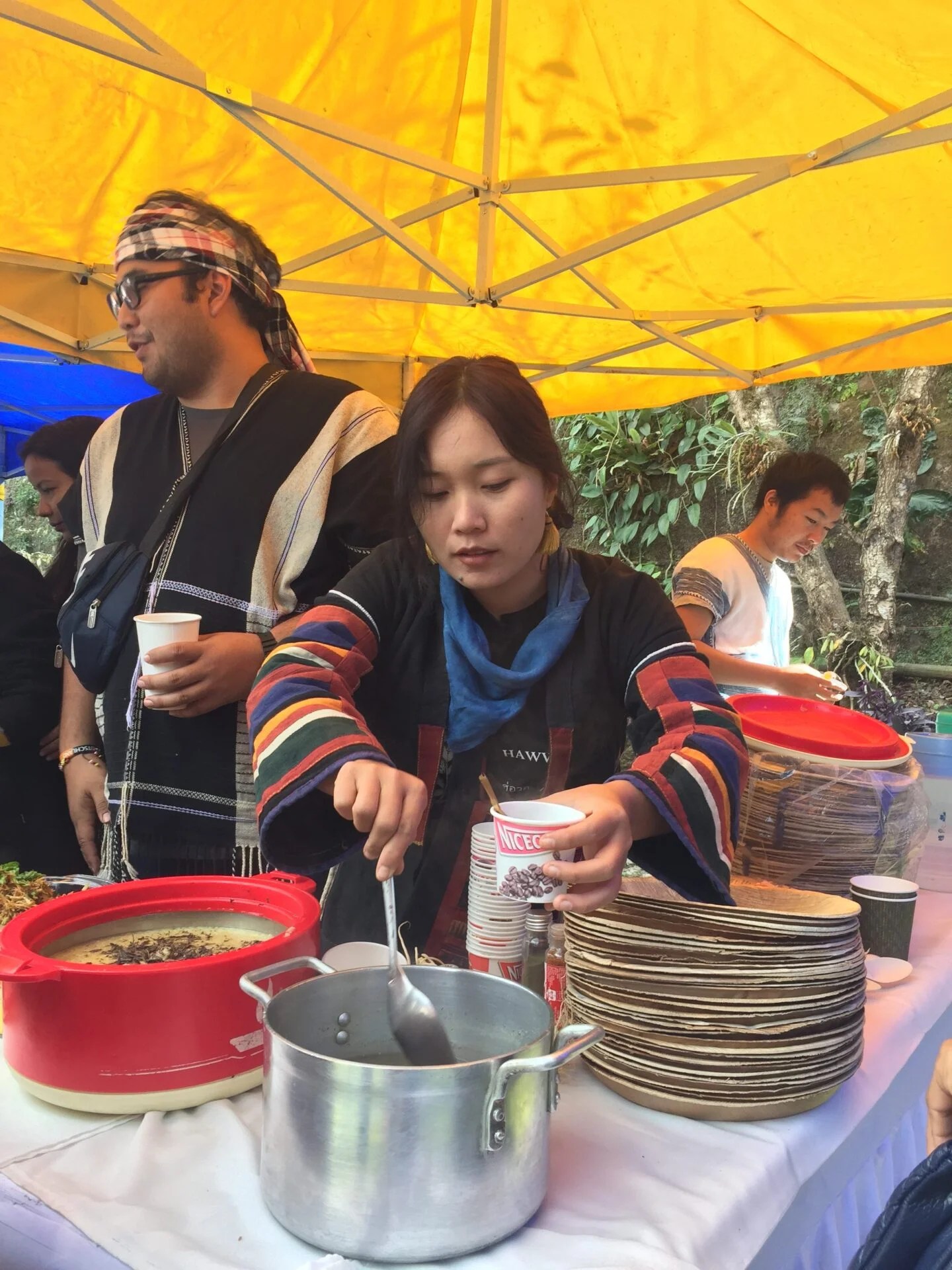 You & I Arts Café from Shillong, who have been catering indigenous food, games and teas came to showcase the same. Traditional games were also organized at this stall.
An Xmas stall showing innovations with millet the forgotten health food of our people, showcased Xmas cakes and gluten free millet products ranging from bread to cookies to millet-based pizza by Naphi Mawroh.
Children from the William Lewis Boys' Home from Mawphlang and the AW Thomas Girls Home, Jaiaw and the Reach Shillong Ministries, had a stall that showcased gift articles for Christmas season.
A section was dedicated for children who visited the market, where they enjoyed crafts and artwork.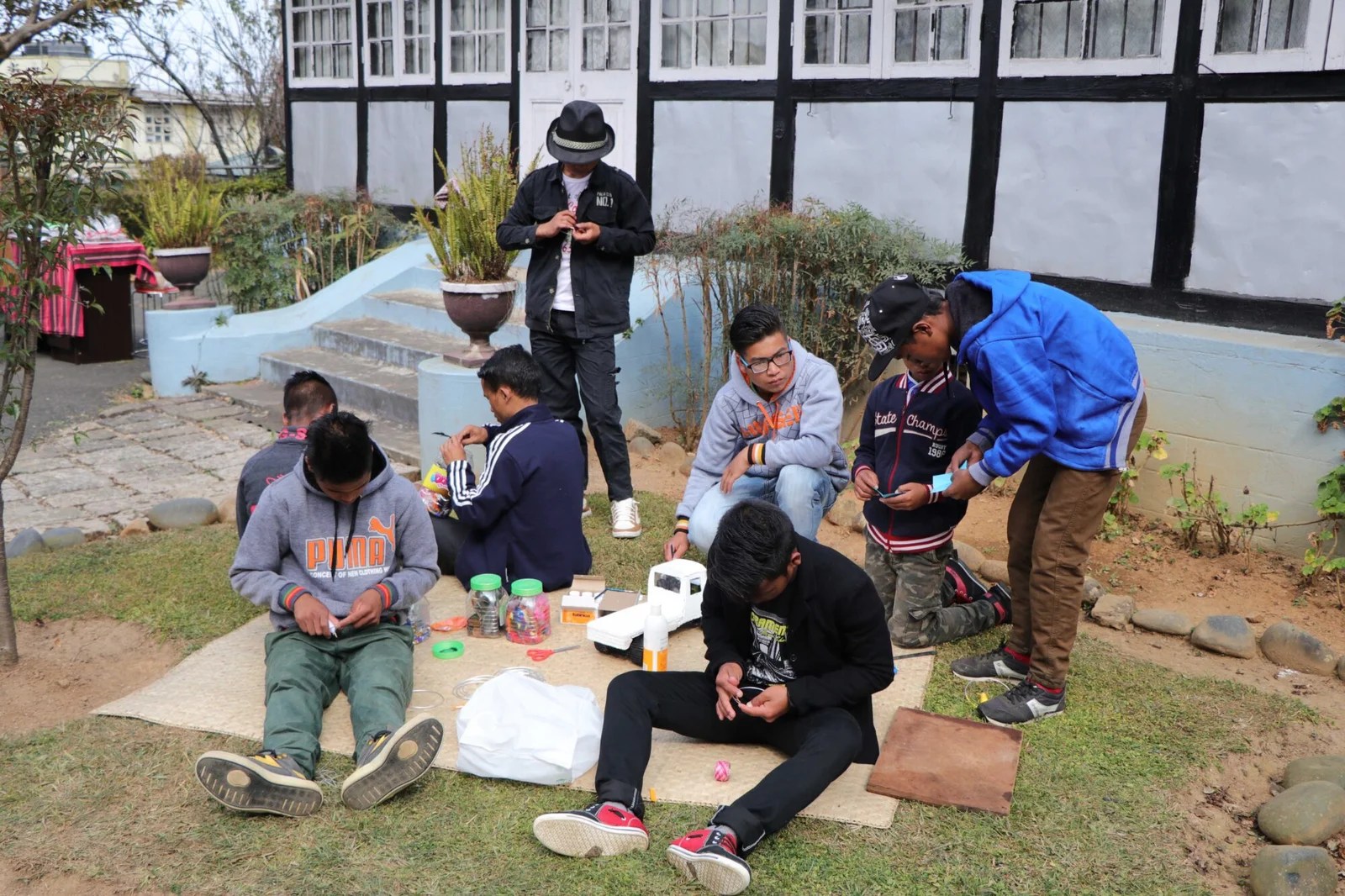 A tasting stall of supplementary Midday Meals for Schools that NESFAS, along with the communities, are working towards integrating varieties of food so that it meets the nutritional norm of the minimum amount of food and calorie intake for the children.
The NESFAS team also created the awareness stalls for Mei-Ramew Weaves and local seeds display.
Comments
comments