The exhibition "TEXTILE TRADITIONS OF RI-BHOI DISTRICT- An exhibition of traditional hand-woven textiles" was organized and conducted by Anna Louise Meynell, from the 24th to 26th January, 2018 at Savio Hall, Laitumkhrah.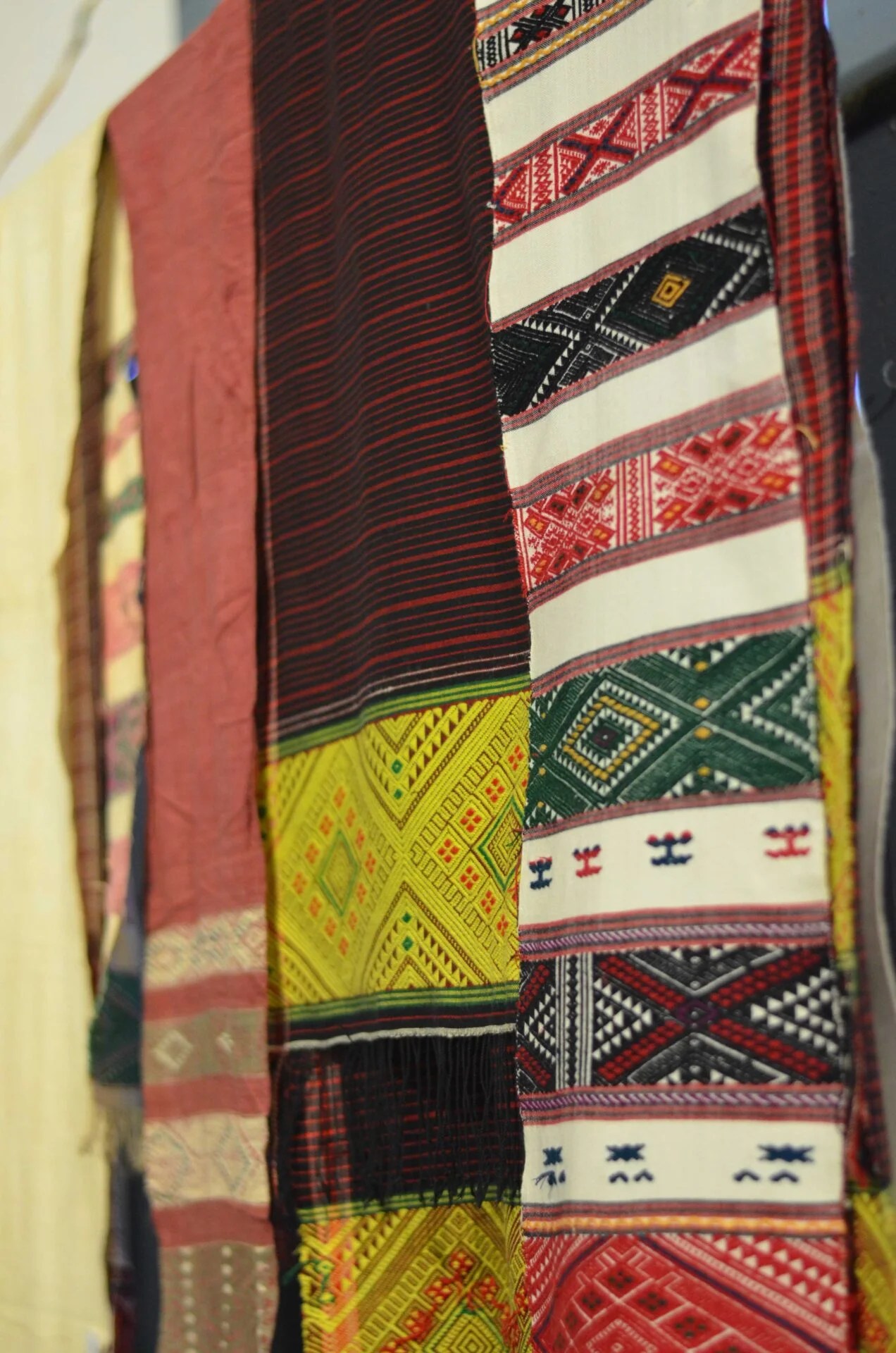 Anna Louise Meynell has been engaged with NESFAS from 2014 and she is also the consultant for the Mei-Ramew Weaves. The objective of the exhibition was to share among the locals and others her research on the traditional textiles of Ri – Bhoi District, and also to share about the richness and value of textiles in our region with the local people. The exhibition was inaugurated on the 24th February, 2018 and Anna Louise Meynell gave a talk about her work and introduced the exhibition to the guests and other attendees. Anna explained about the textile of the three tribes – The Raid Nongtluh, The Hima Khad Ar Lyngdoh and the Karbi's of Ri Bhoi. She talked about the history and the significances behind different motifs.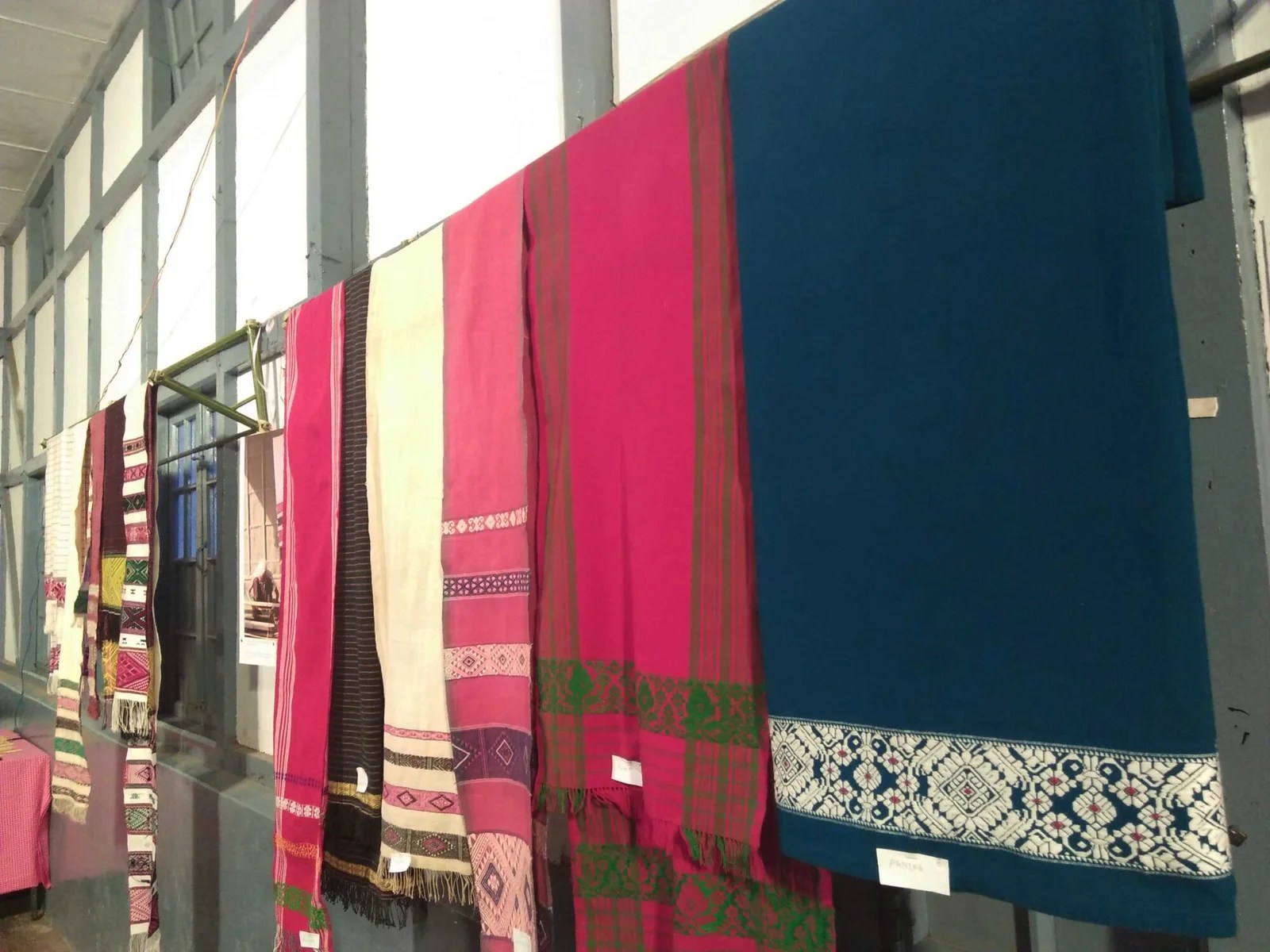 The Chief Guest, the Syiem of Hima Khad Ar Lyngdoh was also there to share his support towards the work of Ms Anna.
The exhibition showcased old pieces of the different tribe's traditional attire and some of them were over 80 years. There were also different stalls where the communities from Ri-Bhoi displayed and sold their products. Different types of Eri products and other handmade products were sold during the three-day exhibition.
A NESFAS Mei-Ramew Weaves stall was also set up in the exhibition where the weave products were displayed and sold.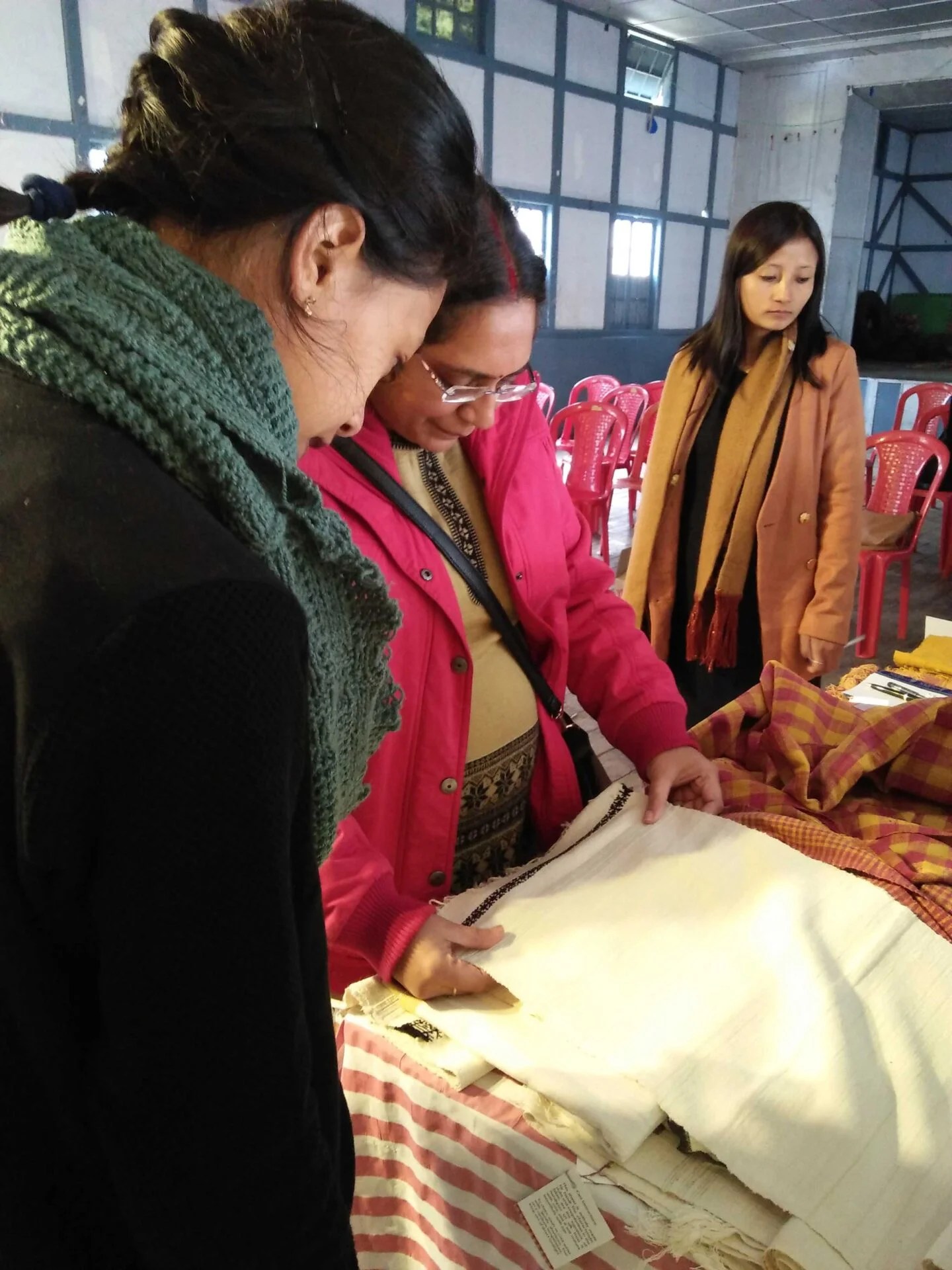 Comments
comments