A workshop at NESFAS and an exposure visit to You & I – Arts Cafe were organized today for potential local food entrepreneurs, to enable and encourage them to initiate Mei-Ramew Cafes at the grassroots level. The participants were 13 representative members from Umsawwar and Nongtraw, East Khasi Hills, and Khweng, Ri-Bhoi.
Mei-Ramew cafes will serve local food encouraging innovation of local recipes with maximum use of local ingredients promoting consumption in their own community and improving their livelihoods.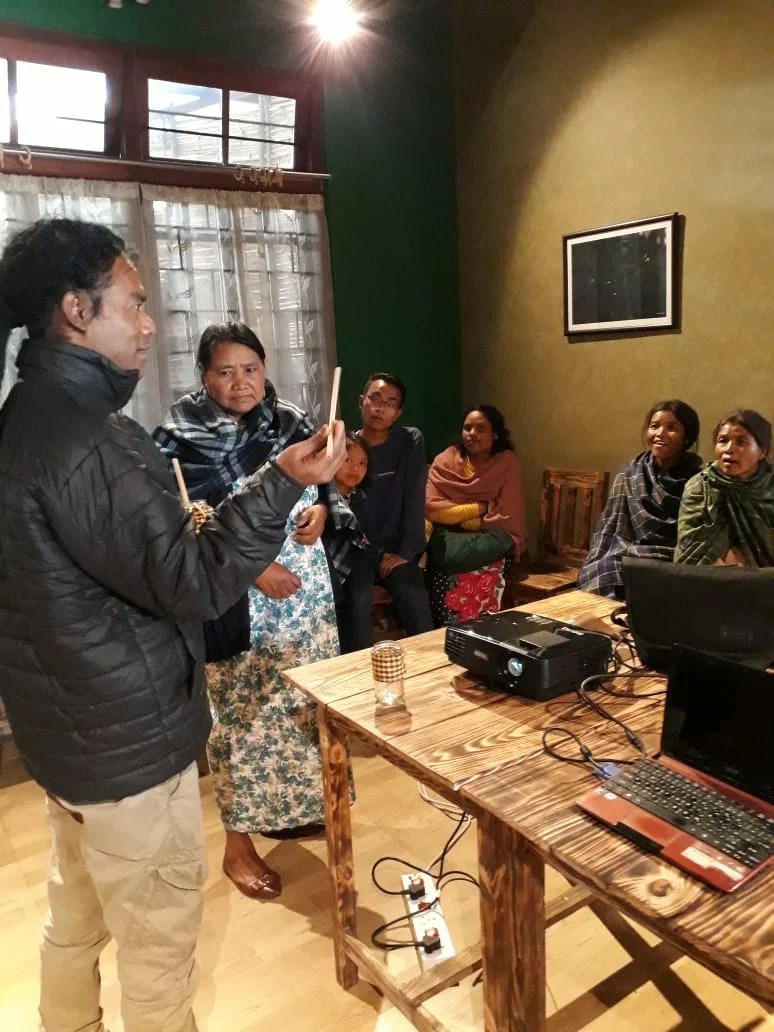 The group was first oriented about the concept of Mei-Ramew Cafe and the promotion of local food initiatives. Later, they visited 'You and I Arts Cafe' in Shillong, founded by Bah Wanphai Nongrum. Bah Wanphai welcomed the group to his cafe and shared some of the practices adopted by him for running a cafe that integrates sustainable and local practices.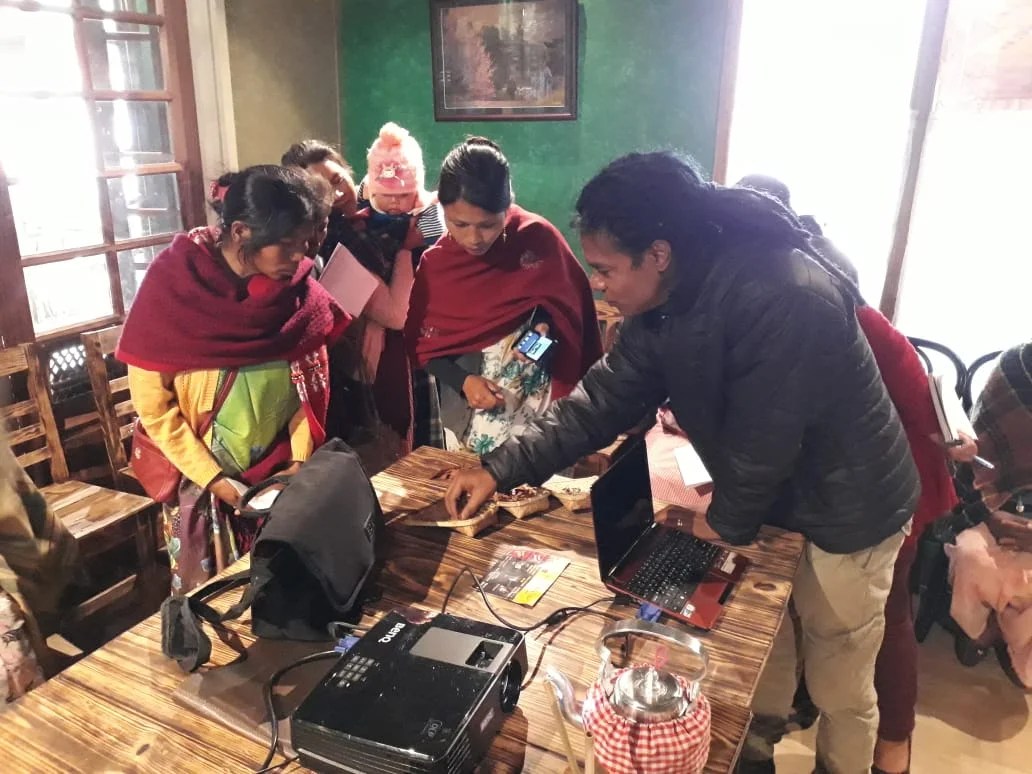 Kong Plantina Mujai from Khweng community, Ri-Bhoi, shared her story and journey with the participants on how NESFAS has given her the exposure and highlighted her role as a custodian cook. She shared that because of this, she now gets the offer from various Governmental and Non Governmental organizations to showcase local food and have food stalls in various events.
Bah Wanphai also shared with the group about his journey. He said, "In this world of fast foods, local food is declining, and it is not trendy among the people anymore." He showcased ideas on some of the minimalistic resources he used for setting up his cafe and therefore motivated the visiting group to make use of available local resources. He also served lunch to the group with a practical demonstration on food presentation and the use of cutlery made with local resources. The lunch was prepared with local ingredients directly sourced from the farmers.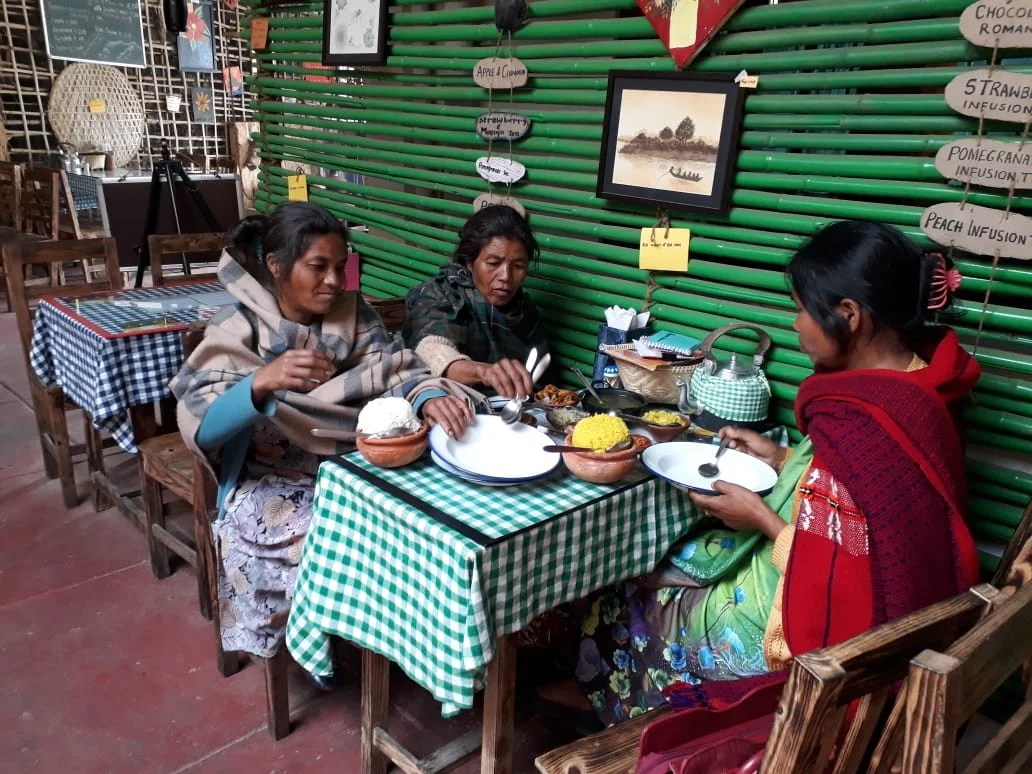 Comments
comments